Wine Tunnel owned by a winery Khareba is located close to the town of Kvareli, in region of Kakheti, republic of Georgia. It features not only exotic manmade tunnel built in the rocks, but it also has a large territory offering interesting attractions related to Georgian heritage. Guests can book a wine tasting tour here and will be provided with best selection wines from winery Khareba.
I first visited this wine tunnel in the middle of October, 2015 together with my mom during a short one day trip around region of Kakheti,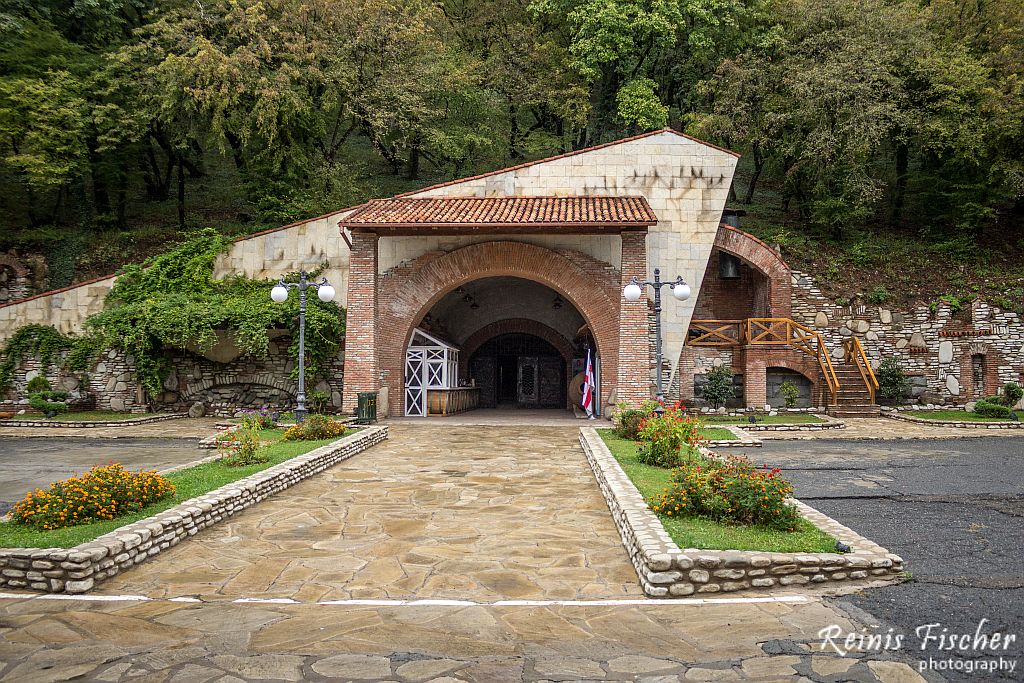 Wine Tunnel at Winery Khareba near Kvareli town in Georgia
Winery Khareba is constructed of 15 tunnels. Two tunnels reaching 800 meters are parallel to each other and connect the other tunnels that are 500 meters. The walls of the tunnels are lined with thousands of bottles of Khareba wines. The tunnels keeps the temperature relatively constant and cool facilitating the storage of wine. Read more: Winery Khareba
​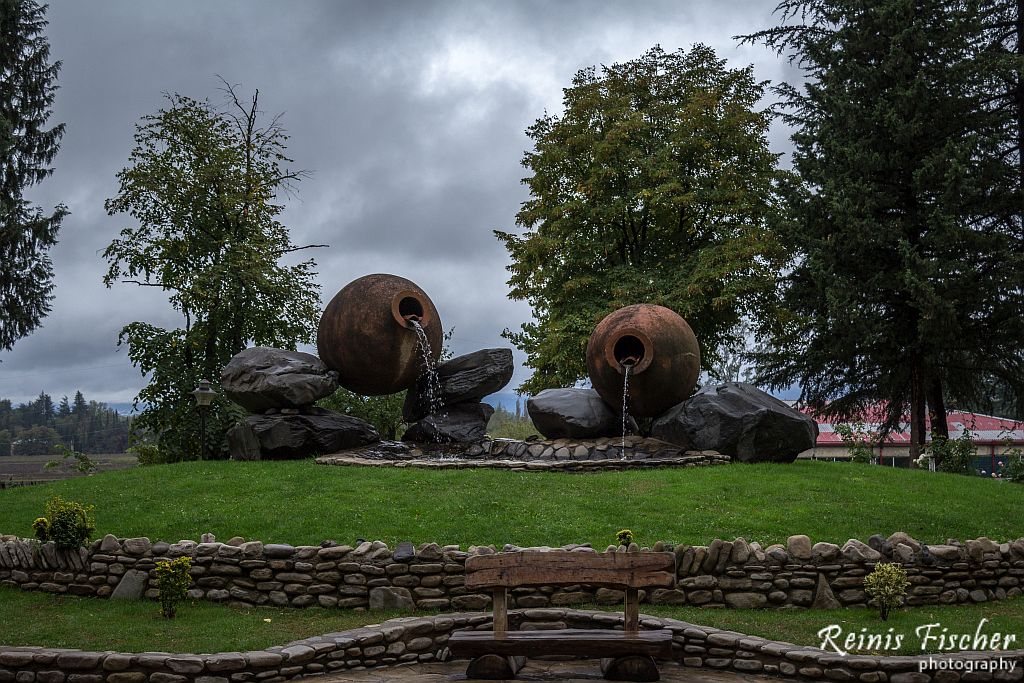 Clay pots at Khareba winery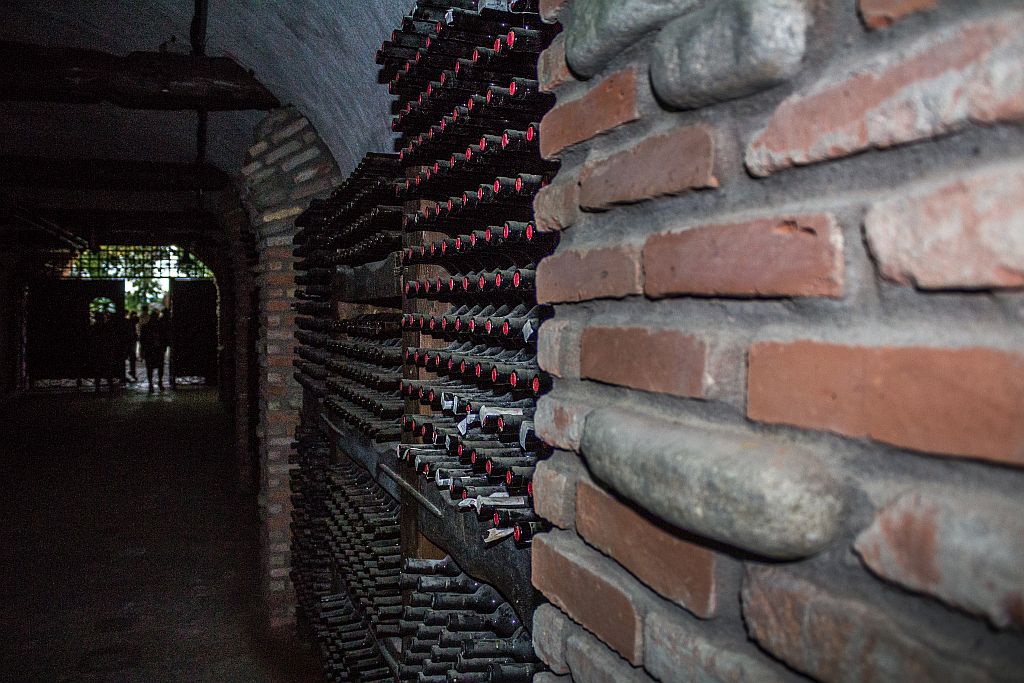 Wine tunnel at Khareba winery
Khareba was established in 2004. Today the winery has 1,000 hectares (2,471 acres) of vineyards throughout Georgia. They have 16 grape varieties and 13 different wines. Some grape varieties include: Tsitska, Krakhulna, Mtsvane, Khikhvi, Kisi, Tsolikouri, Rkatsiteli, Usakhelouri, Saperavi, Otskhanuri saphere and Aladasturi. Khareba produces 3,000,000 bottles of wine. They produce qvevri wines at another facility location. Source: Winery Khareba
​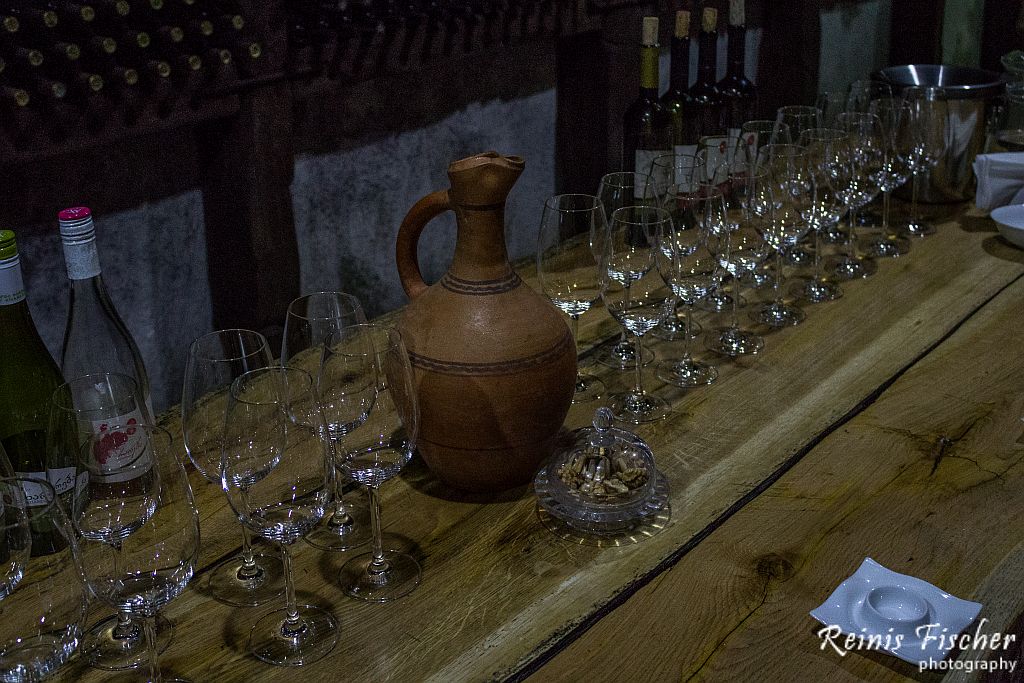 Wine tasting at Winery Khareba near Kvareli
Winery Khareba offers four different packages available for visitors to purchase. To view the tunnels is the lowest cost option.  The second package is a tunnel visit and two wines to taste. The third package offers visitors four wines to taste and activities such as making churchkhela, Chacha degustation or baking Georgian bread. The final option is the premium level and includes three additional wine varieties to taste, plus a barbeque. Source: Winery Khareba
​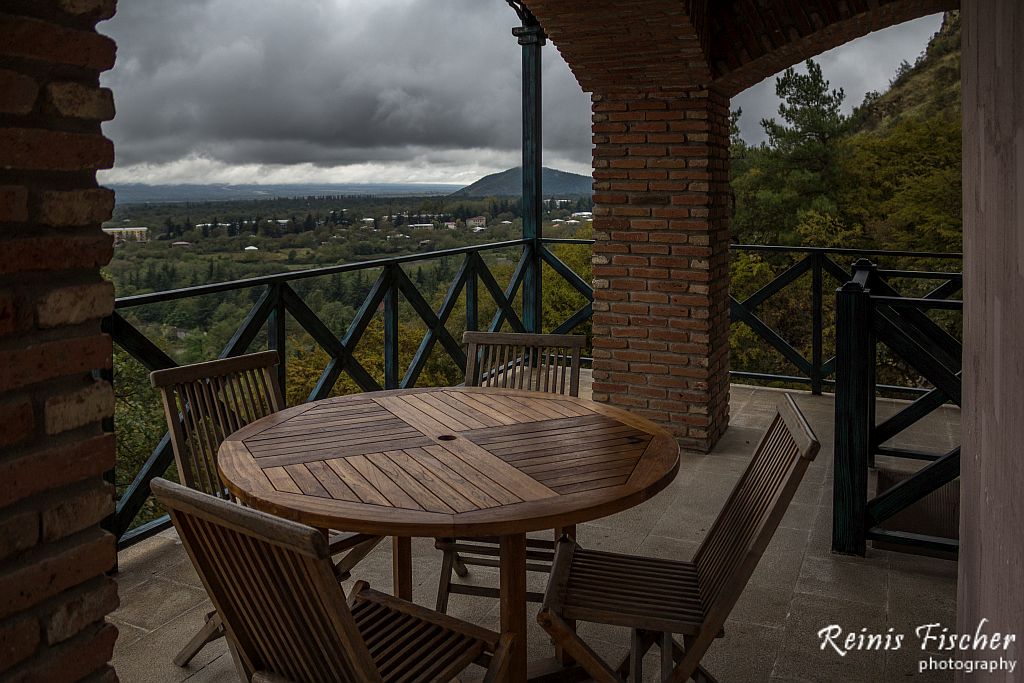 There is a restaurant at winery Khareba offering some spectacular views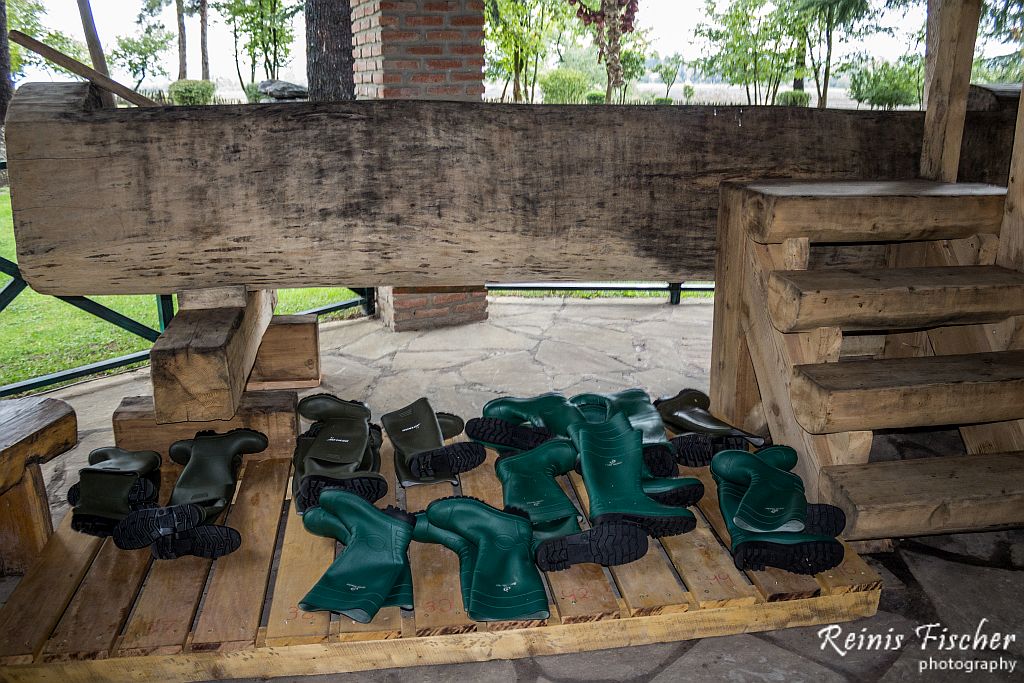 Wine kneading manger and boots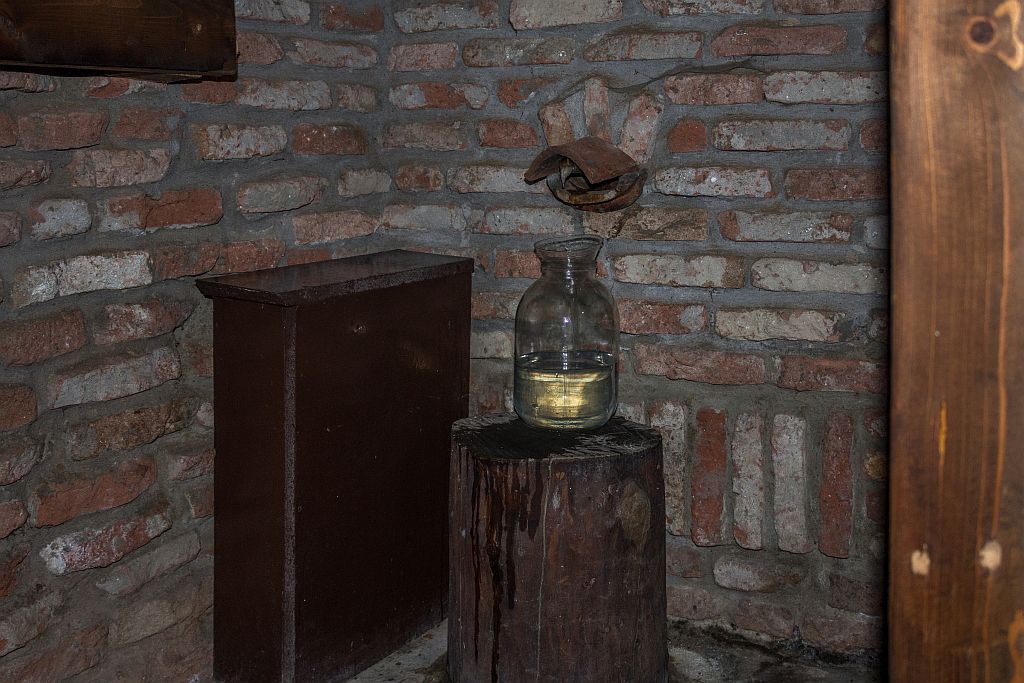 Chacha distillate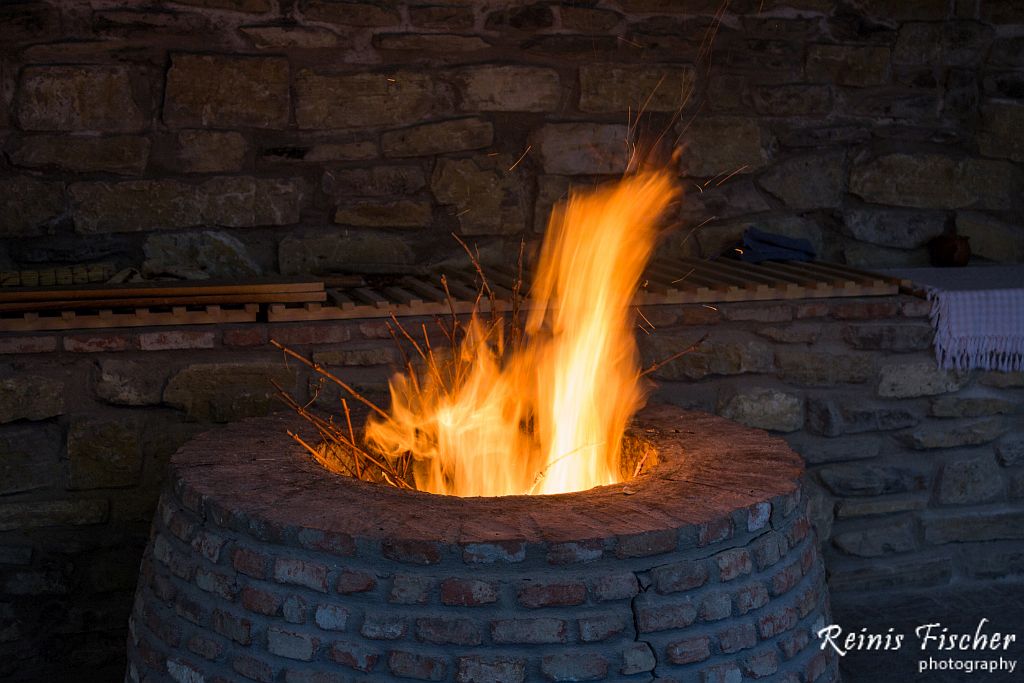 Georgian bread oven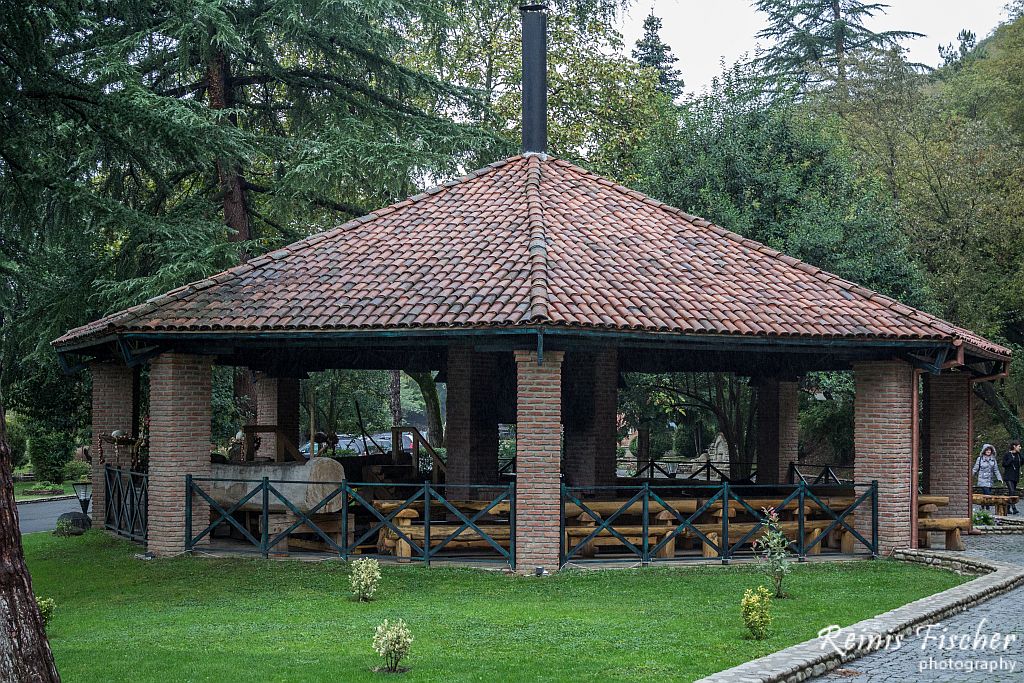 At winery Khareba complex near Kvareli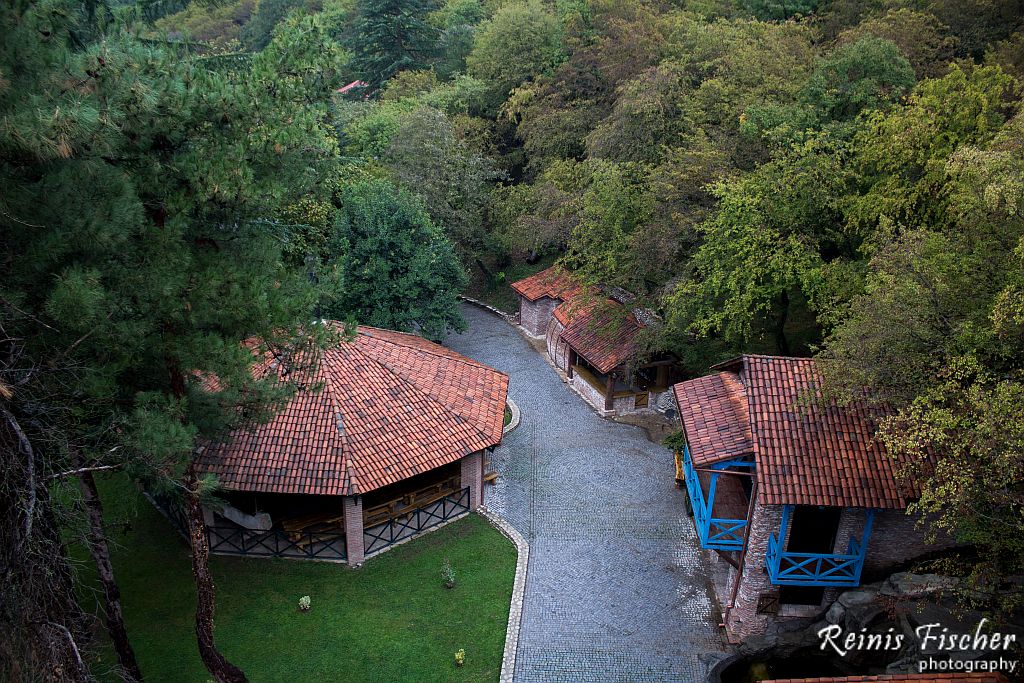 At winery Khareba complex near Kvareli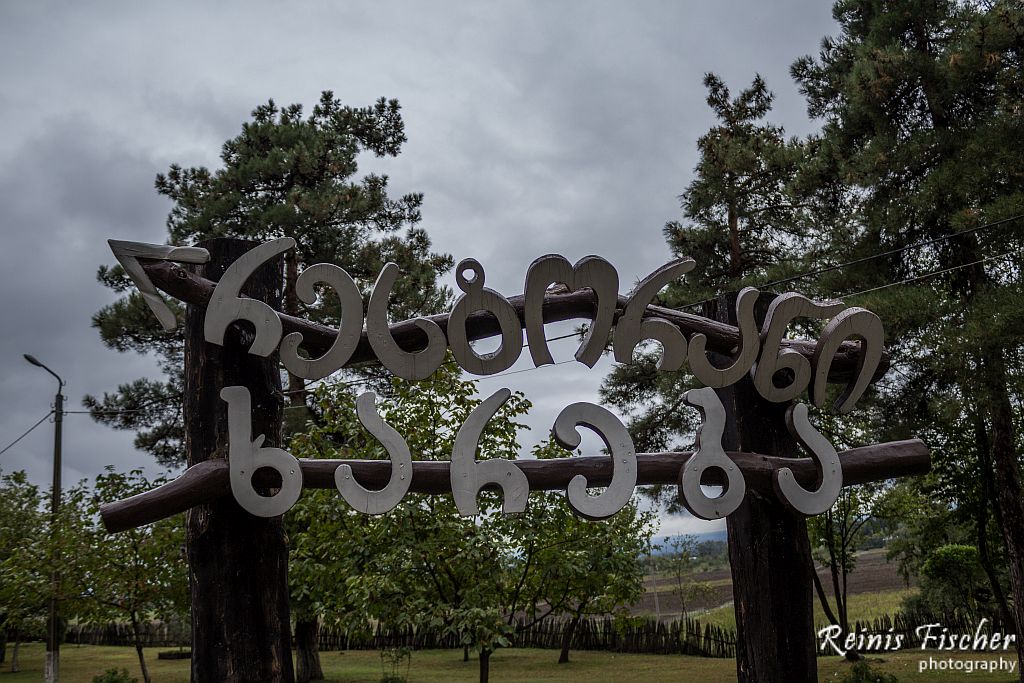 Winery Khareba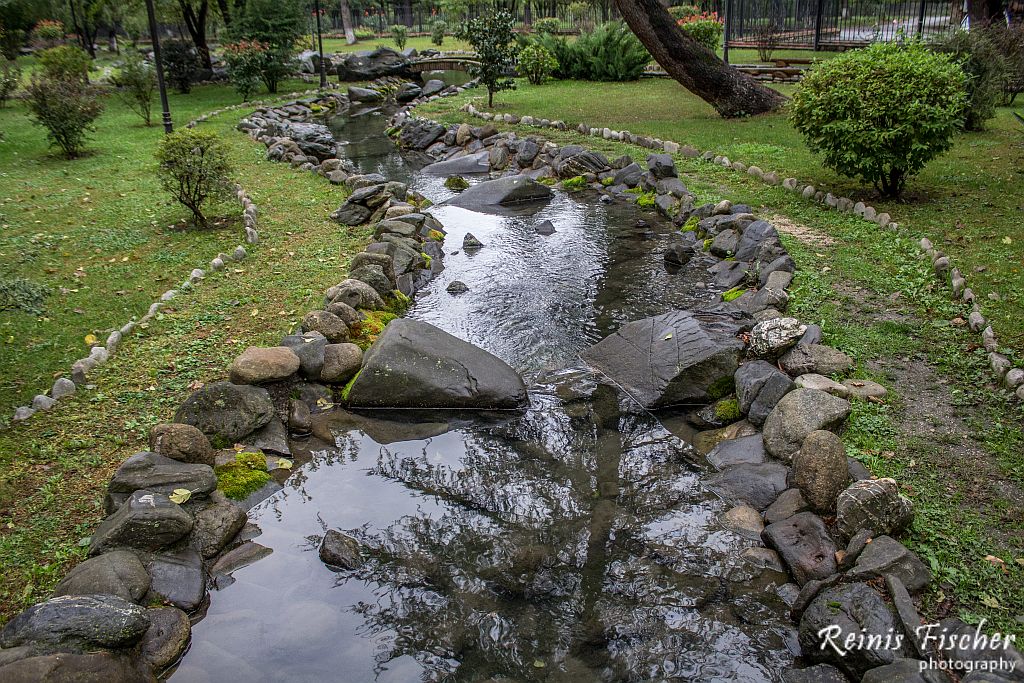 Water channel at winery Khareba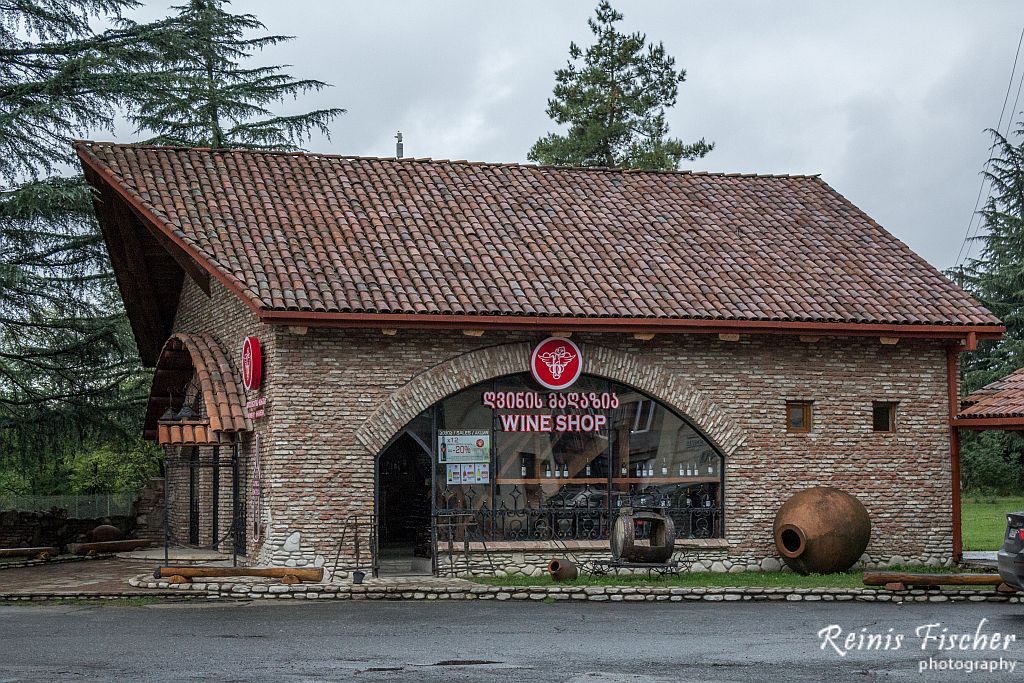 Wine shop at winery Khareba
About Winery Khareba
 "Winery Khareba" is established upon the ancient traditions. The company works over maintenance of the unique vine culture and wine making both using ancient methods and modern technologies; consequently, the Company produces high quality wines.
According to the modern market and technological developments, "Winery Khareba" reorganized and considerably improved technical equipment of the winery. The Company owns the land plot of 1000 hectare where unique Georgian and European vine species are cultivated and, accordingly, where the high quality wines are produced. Wines are made in Kakheti, Imereti and Racha-Lechkhumi. 
Lear more at www.winery-khareba.com or visit their Facebook page