This was a great Saturday - our friend took us on a Kakheti drive  - we went to Telavi (they have a great market there), Tsinandali (here is a house museum of Alexander Chavchavadze) and then we went to Royal Batoni near Ilia;s lake close to Kvareli. I decided to capture something from all of it - and in this post you will find pictures I captured at Alexander Chavchavadze house museum.
First time I was here around 3 years ago, also in month of November. Respecting traditions - then (first time) I didn't visited museum itself - just park, today we decided - why should we visit museum (what there might be so cool?), so just park, and some buildings we managed to get in :)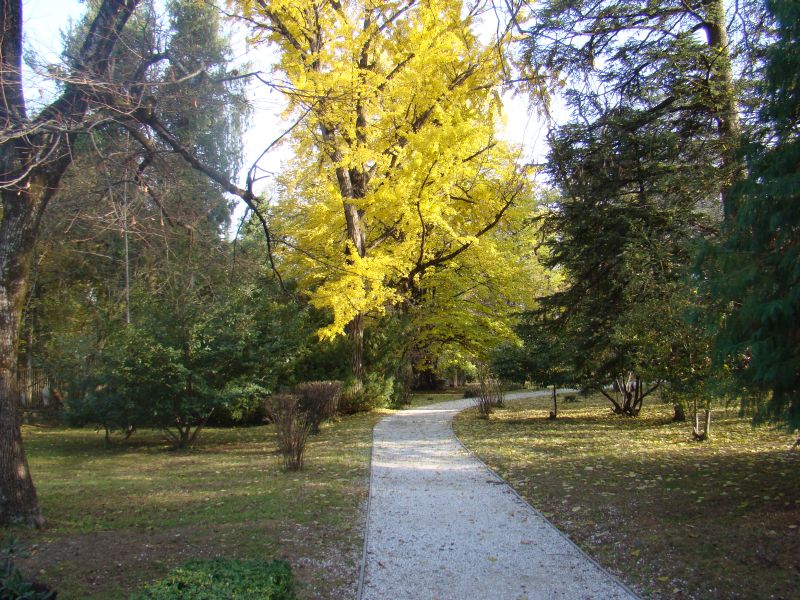 Autumn in Tsinandali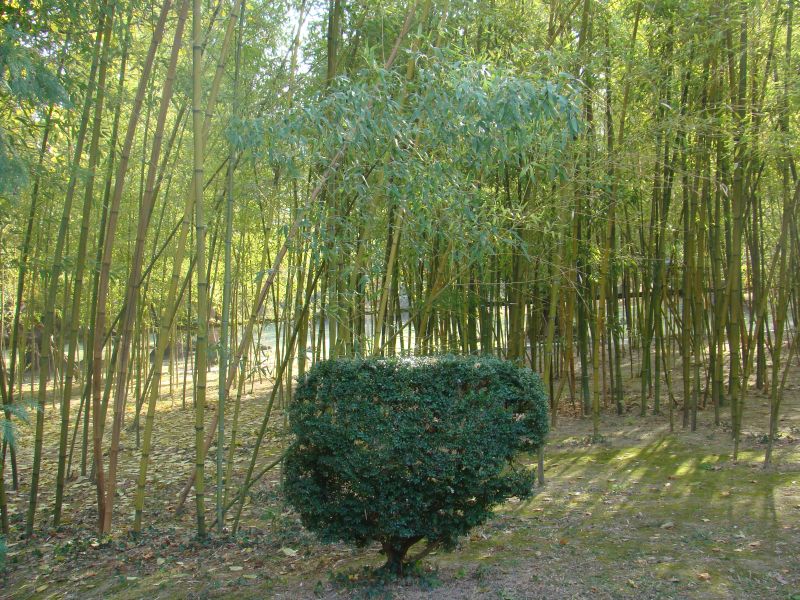 Bamboo trees at Tsinandali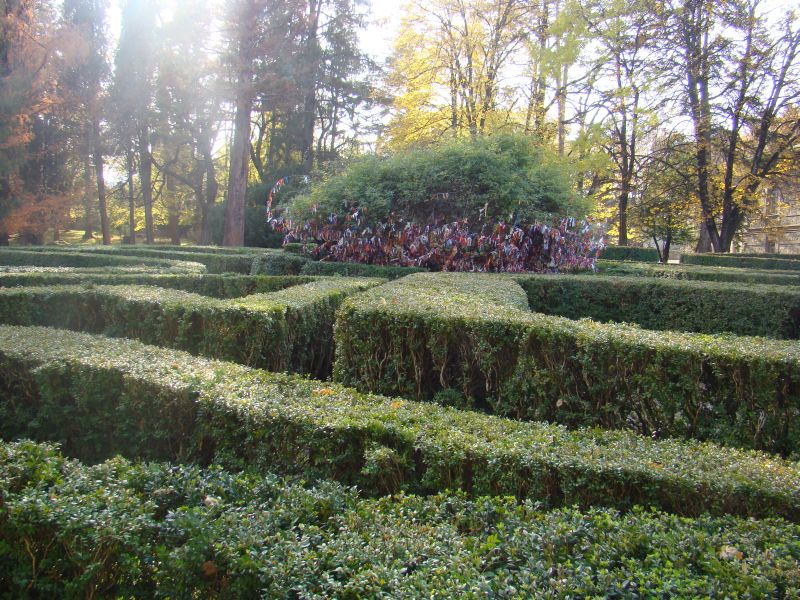 Labyrinth and tree of Wishes at Tsinandali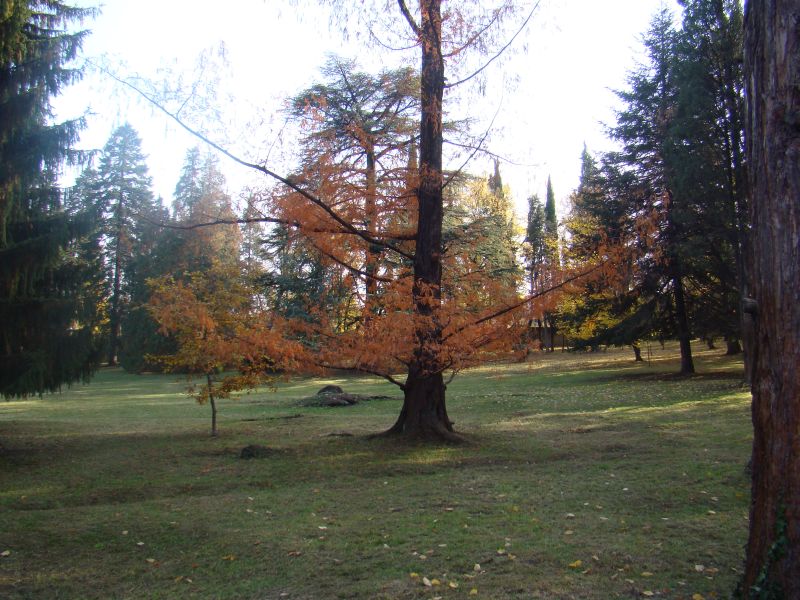 Alexander Chavchavadze park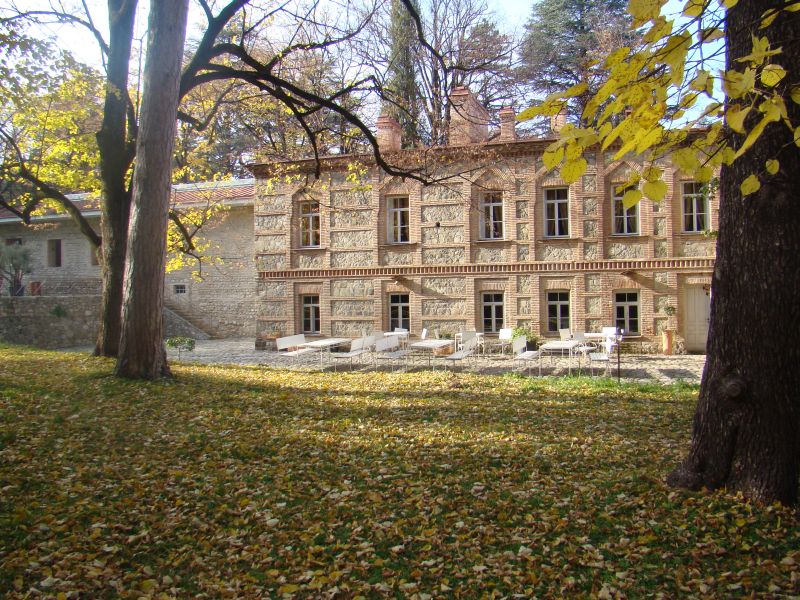 Restaurant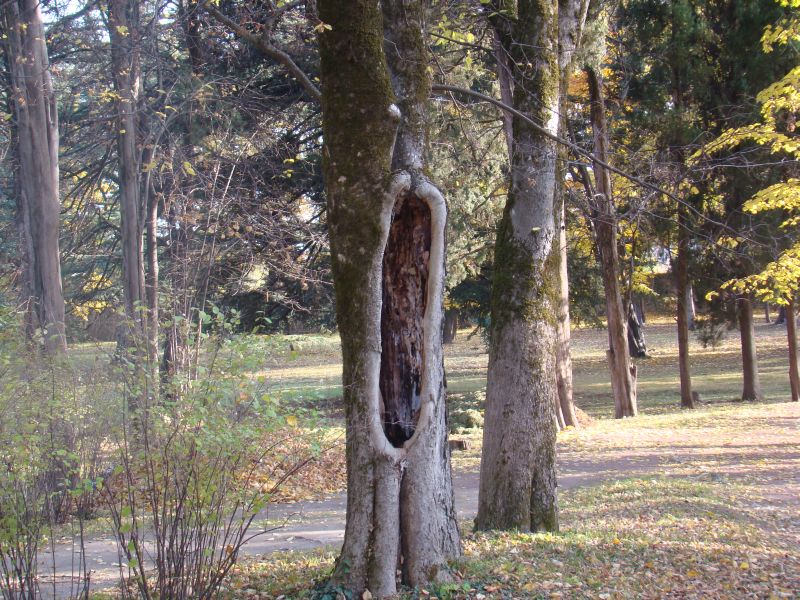 Trees at Tsinandali museum park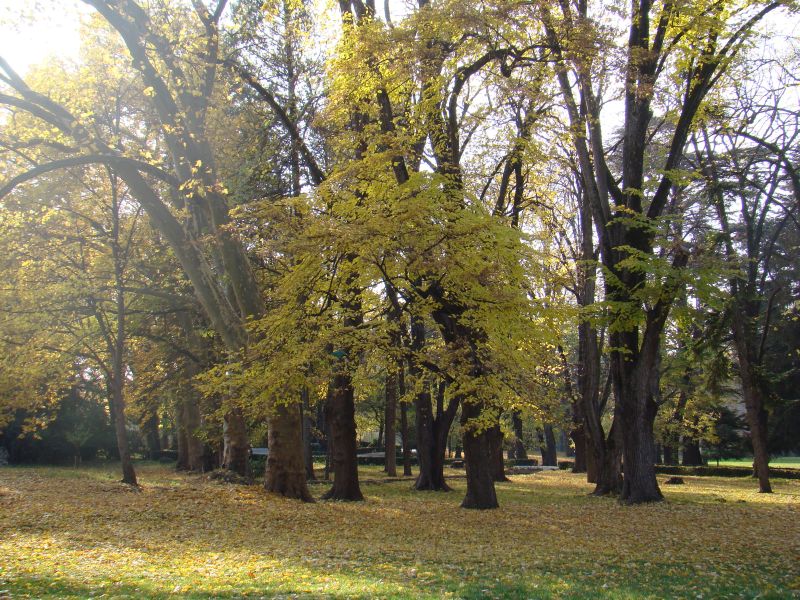 Trees at Tsinandali museum park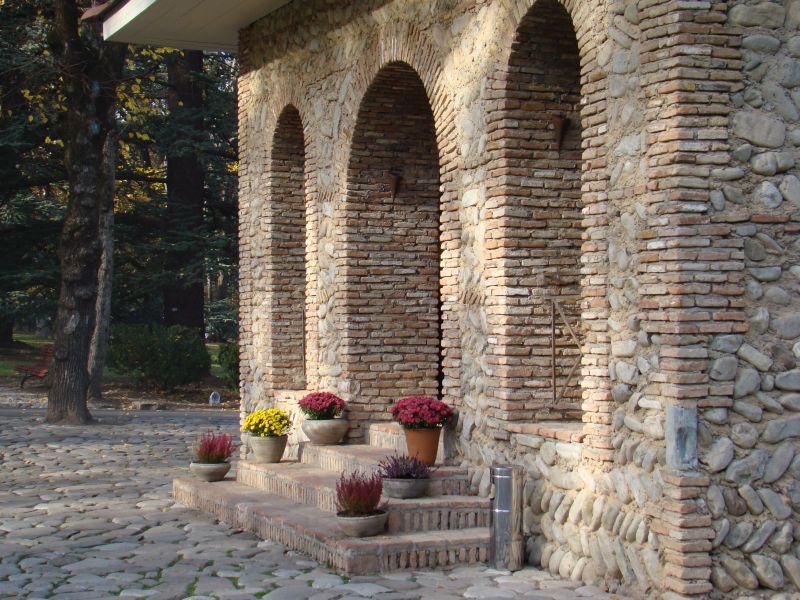 Entrance in Winery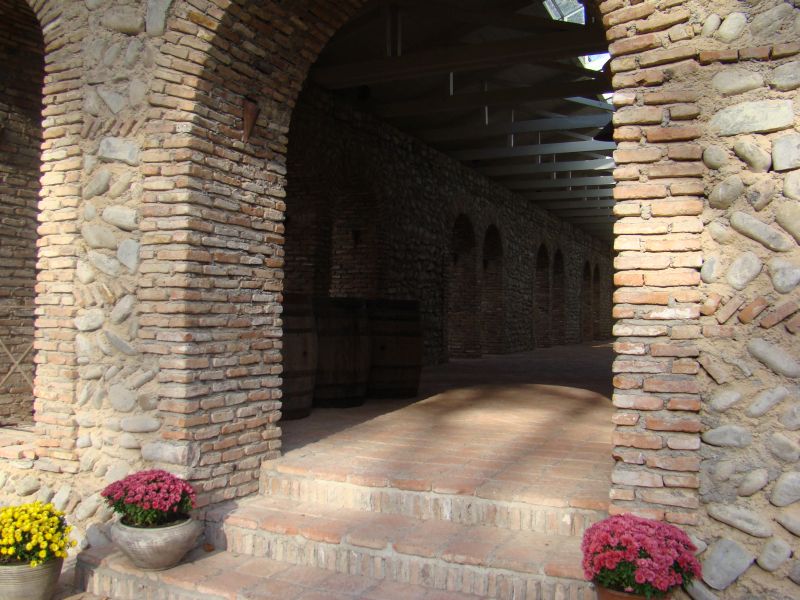 Entrance in Winery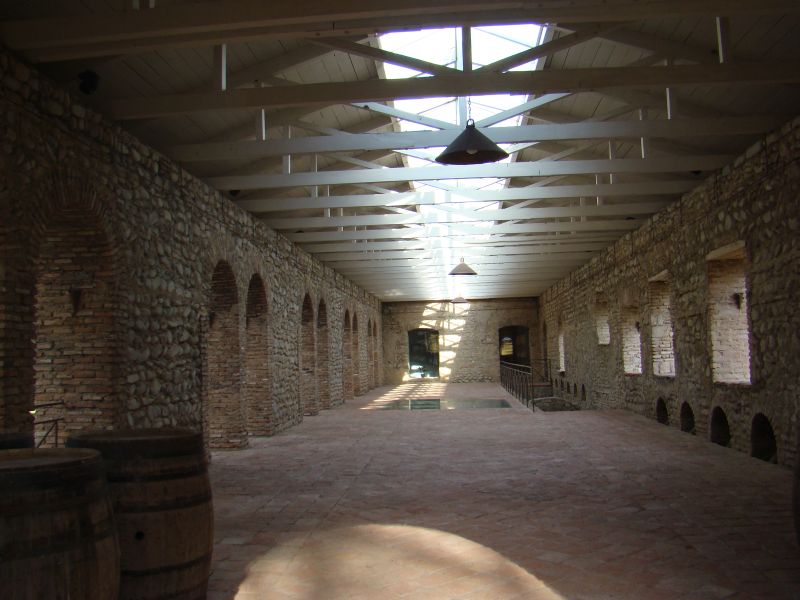 Hall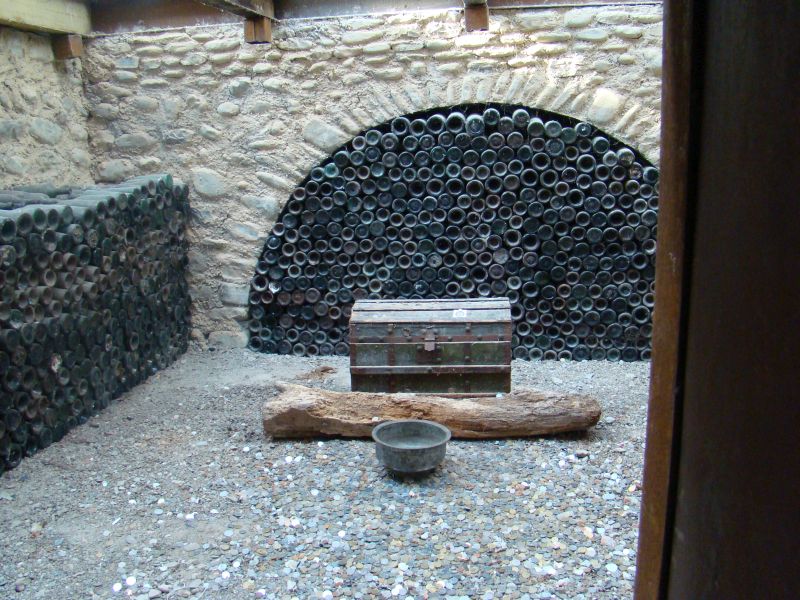 Wine Cellar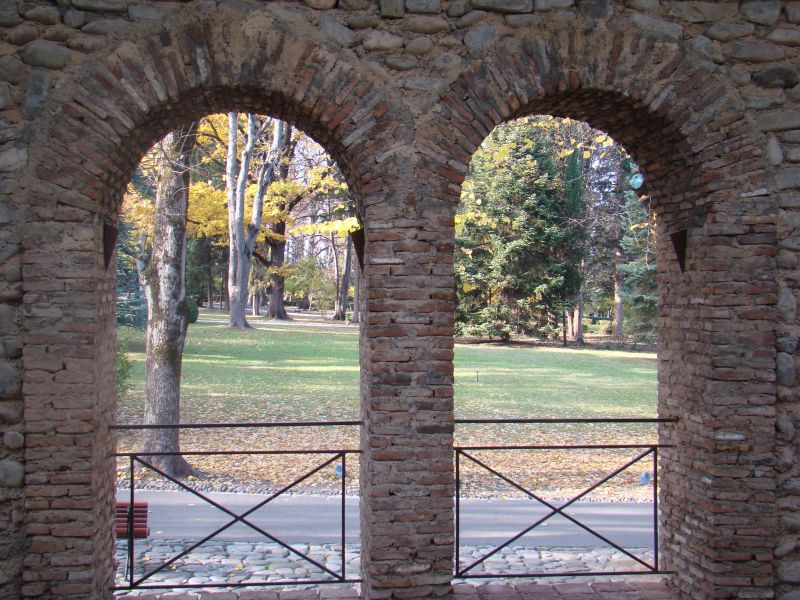 View to park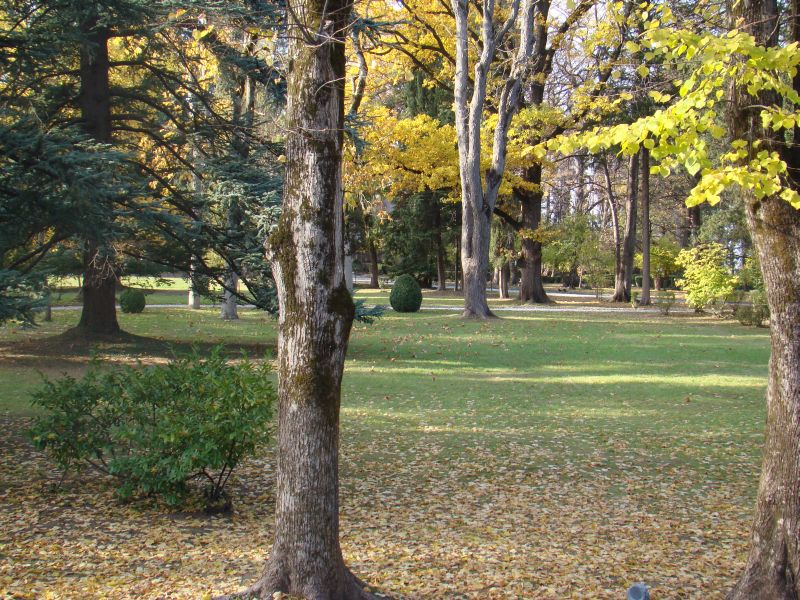 Those lovely colors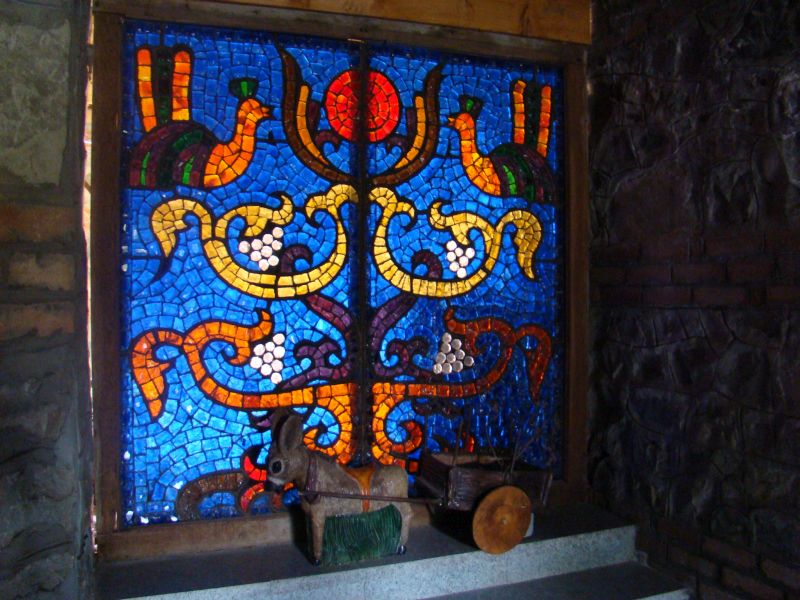 Stained Glass at entrance of Restaurant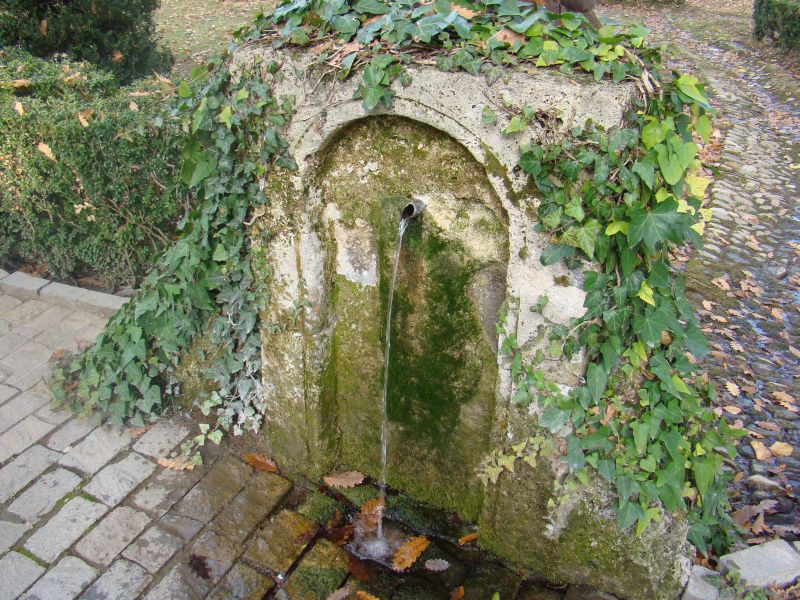 Spring Water at Tsinandali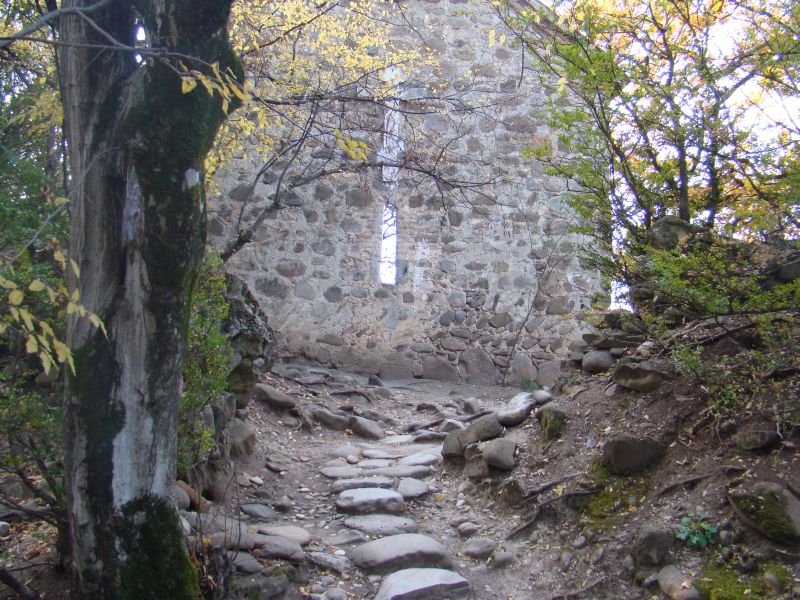 Ruins of Orthodox church at Tsinandali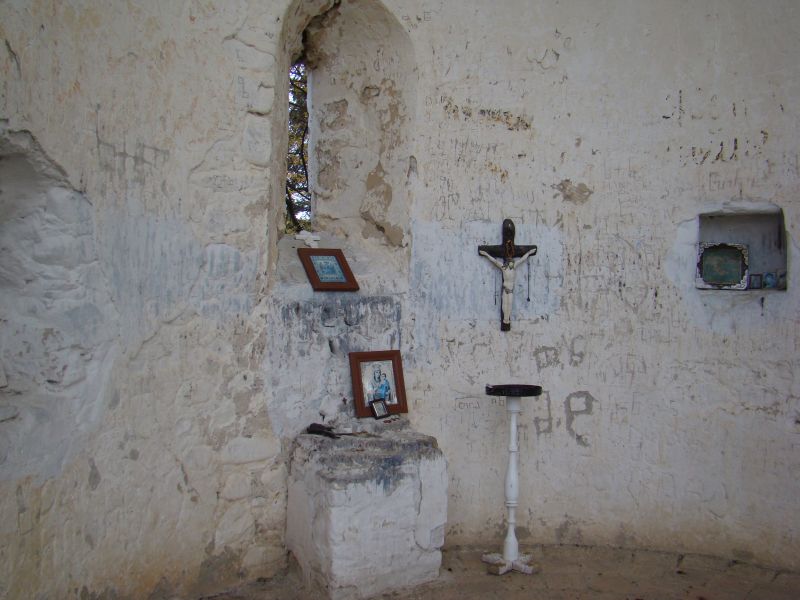 Ruins of Orthodox church at Tsinandali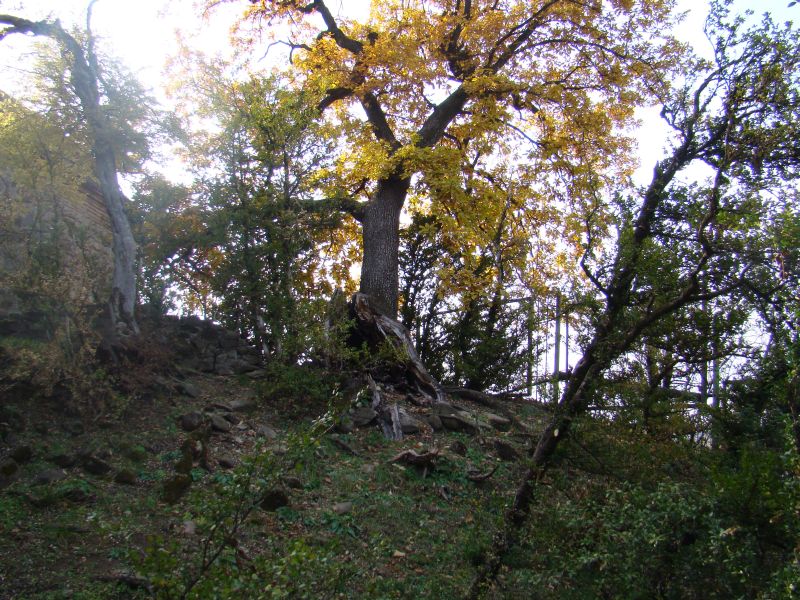 Oak tree at Tsinandali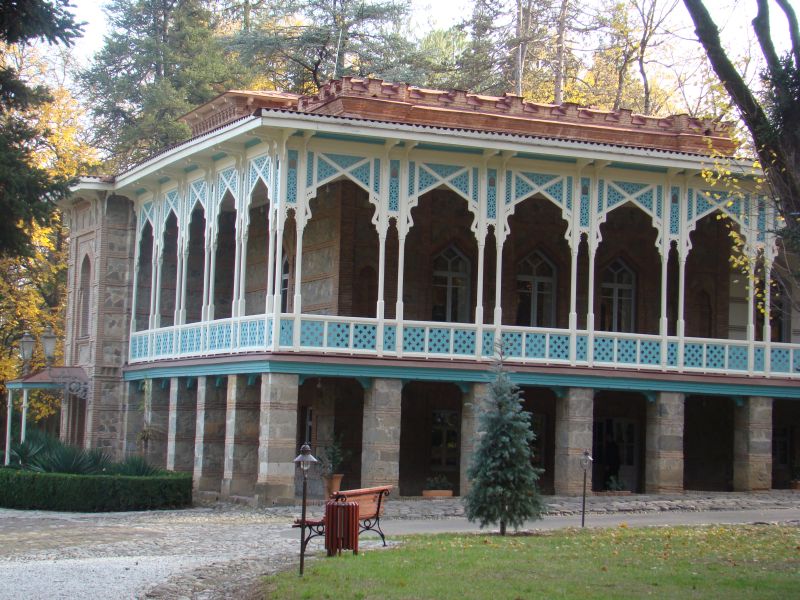 Alexander Chavchavadze house museum
About Tsinandali park
The Tsinandali garden occupies 18 hectares of land.
Aleksandre Chavchavadze was the first landowner to bring European landscape designers into Georgia. The park has a unique and interesting layout, with a mixture of natural and decorated gardens. Some historians have likened Tsinandali Park to London's Richmond and Kew Gardens. The park is richly inhabited by European, Asian and American exotic plants. In 1887 famous landscape designer Arnold Ragel was invited from St Petersburg to renovate the park. Renovations are under way now, too, which aim to show visitor's the park's full glory.
About Alexandre Chavchavadze
Aleksandre Chavchavadze (1786-1846) - writer, military leader, diplomat, public figure and inventor - was one of the most important figures of his time. He gained respect in Georgia as well as throughout the Russian Empire. Aleksandre was the god-son of Catherine II of Russia, and he spent his childhood in Russian noble circles. There, he was exposed to every innovation brought from Europe or discovered in Russia. Chavchavadze was a military leader (lieutenant-general) who participated in every important military expedition. In 1813-1815 he fought against Napoleon's Army (as an aide to Barclay de Tolly)
http://www.tsinandali.com/index_en.html
More about Tsinandali
Alexander Chavchavadze inherited this village, lying in the Alazani River vally, from his father, Prince Garsevan. He refurbished the estate, constructed a new Italianate palace and built a decorative garden in 1835. It was the place where Chavchavadze frequently entertained foreign guests with music, wit, and – most especially – the fine vintages made at his estate winery (marani). Familiar with European ways, Chavchavadze built Georgia's oldest and largest winery where he combined European and centuries-long Georgian winemaking traditions.
The highly regarded dry white Tsinandali is still produced there.
The village and the Chavchavadze estate were further famed by a surprising raid by the troops of Imam Shamil, a Muslim leader of the northeast Caucasian opposition to the Russian expansion, on July 2, 1854. The attack was commanded by Ghazi-Muhammad, Shamil's son. Avenging the Chavchavadze family for their contribution to the Russian success in the Caucasian War, the mountaineers pillaged the estate and kidnapped the wife, children and relatives of Alexander's son, Prince David Chavchavadze.
This event sent waves of shock not only into Russia, but the West as well. On March 22, 1855, after complicated negotiations, the hostages were exchanged for Shamil's captive son Jamal al-Din and 40,000 silver rubles as part of a deal involving a general exchange of prisoners.
After David Chavchavadze's death, due to the failure to pay the debt to the Russian Public Bank, the estate passed to the property of the Imperial family. The Tsinandali garden was renovated in 1887 and passed to the state n 1917. In 1947, the estate was organized into a museum.