Borjomi mineral park which is located in town on Borjomi, some 120 km from nations capital Tbilisi, is a lovely place to enjoy a lazy day, preferable for slow walking and enjoying beautiful aroma coming from pine cons.
This park (and Borjomi town) has been on my most favorite destination list in Georgia for many years already (well, I first visited this place in 2011). This park was in our Borjomi hiking route, during our recent hiking tour organized by Georgia Expat Photographer Club. If you are a solo traveler or group of indies - here is a tip how to get to Borjomi for cheap - Tbilisi - Borjomi Transfer by Marshrutka (Minibus)
As a rule of thumb there is some small entrance fee for entering Borjomi Mineral Water park (some 0.5 GEL or 1.00 GEL), but during our hiking trip we enter this park from the other side and save up that money. So the pictures I will post bellow are from the other side of park.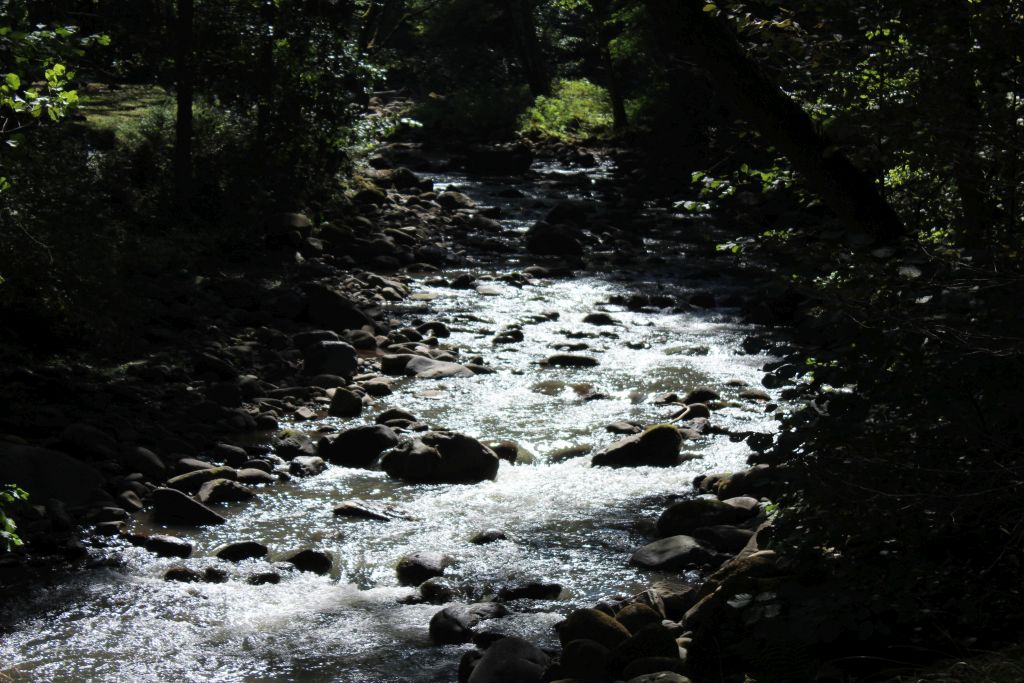 Borjomula river in park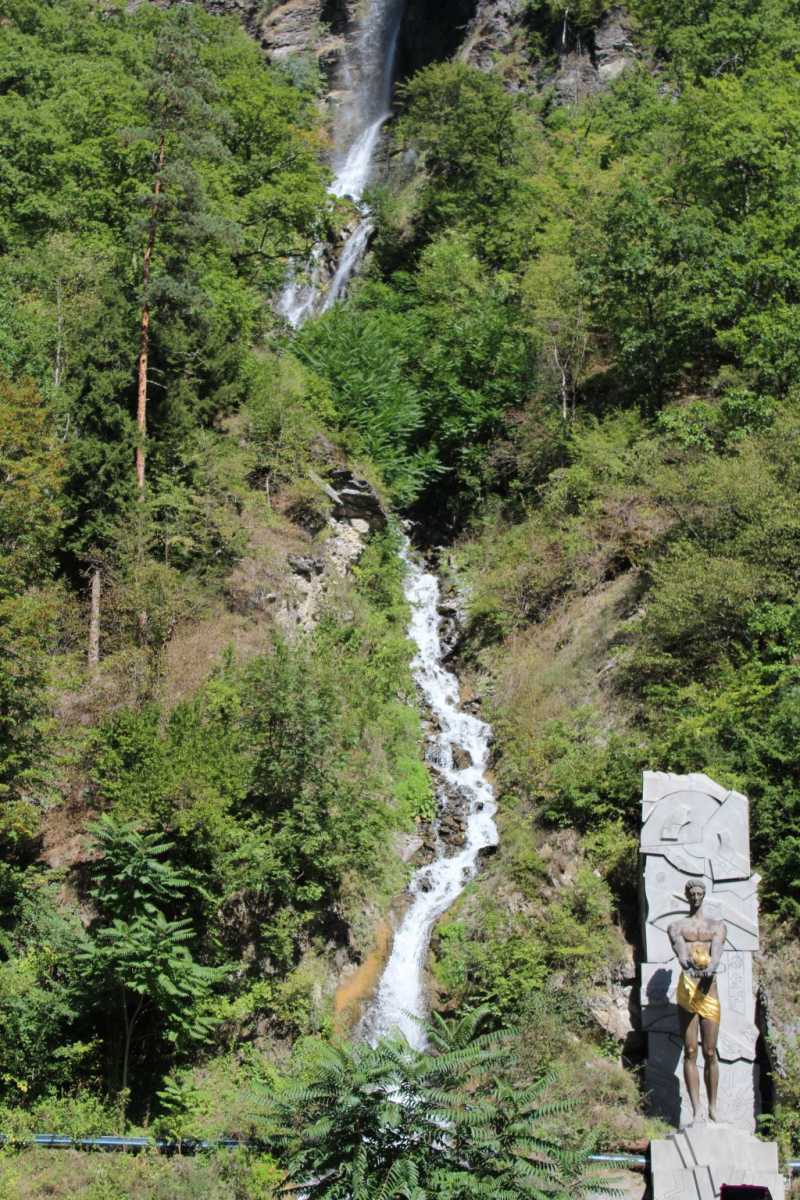 Waterfall and a monument in Borjomi Mineral Water Park
The is another interesting angle you can see this waterfall from above, but then you should take Borjomi Cable car, which is located just in the front before entrance gates of the park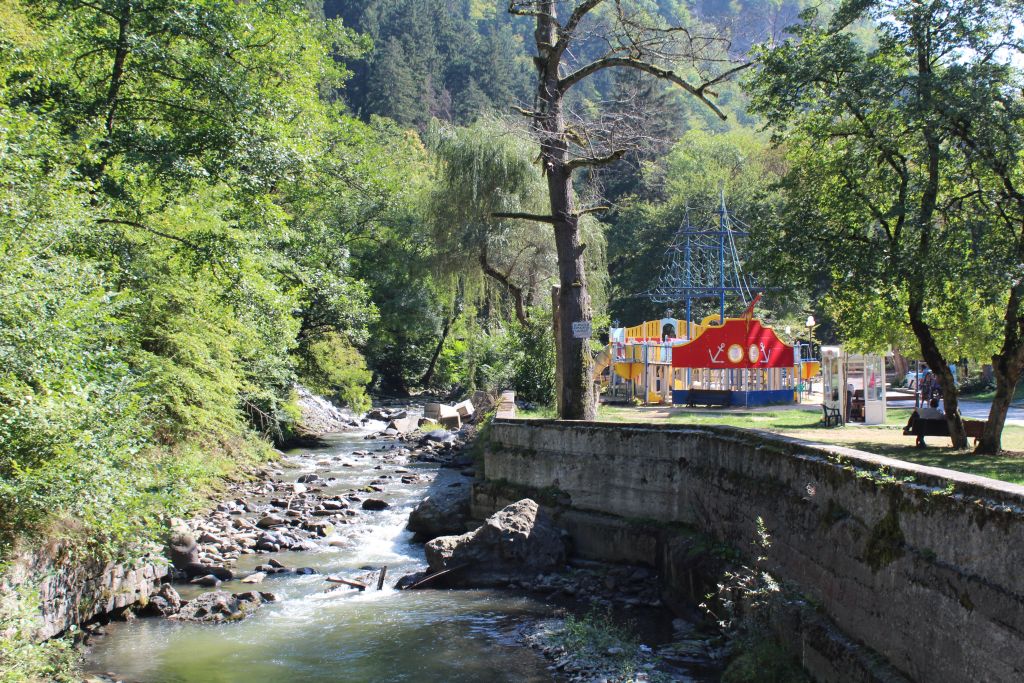 Borjomi mineral water park
There are some attractions for kids available in Borjomi mineral water, like there ae a pirate ship, roller coasters and other.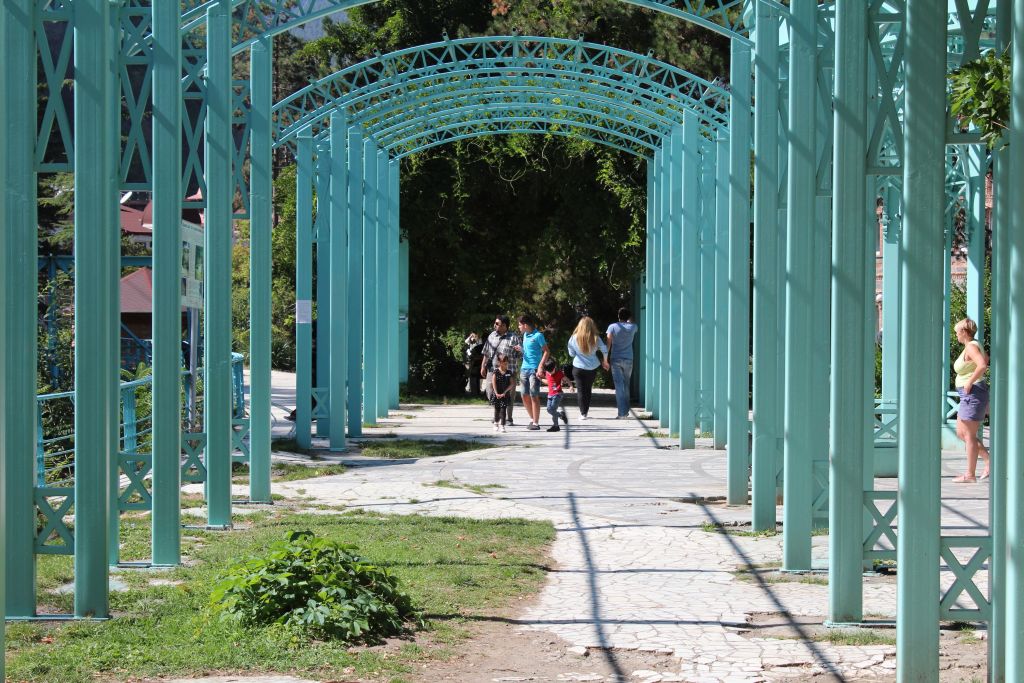 Borjomi mineral water park
This probably the most famous place in Borjomi mineral water - a place were free Borjomi water comes out of the spring. Those arches are actually great for taking portraits.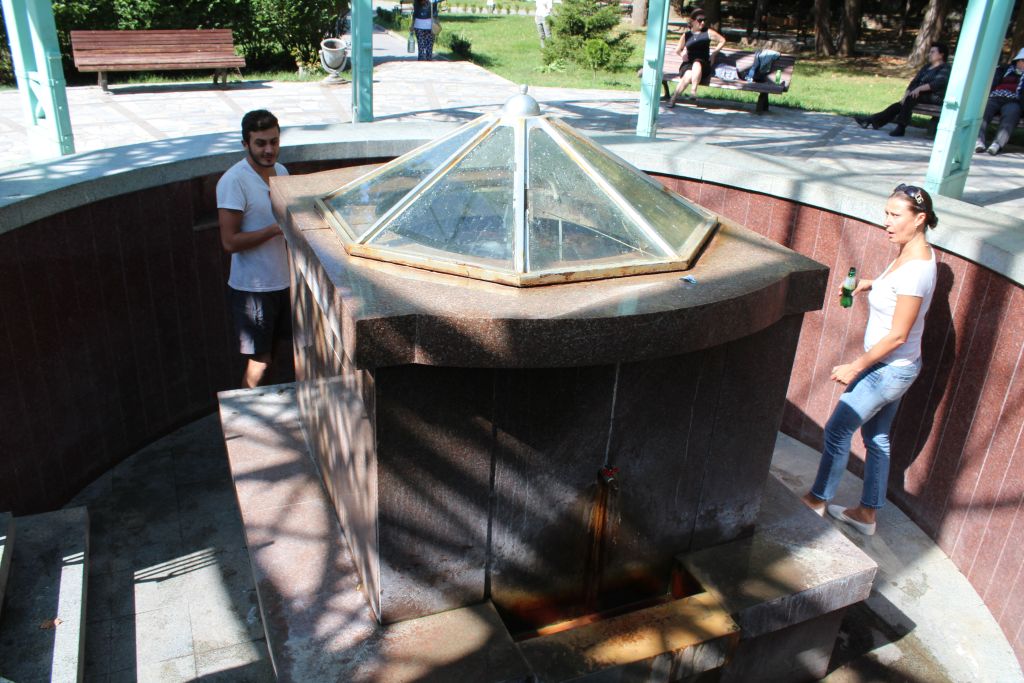 Free Borjomi water from a tap
Compared to those ones you buy at a store, this one tastes strange, but you can use it for medical treatment instead of drinking this water.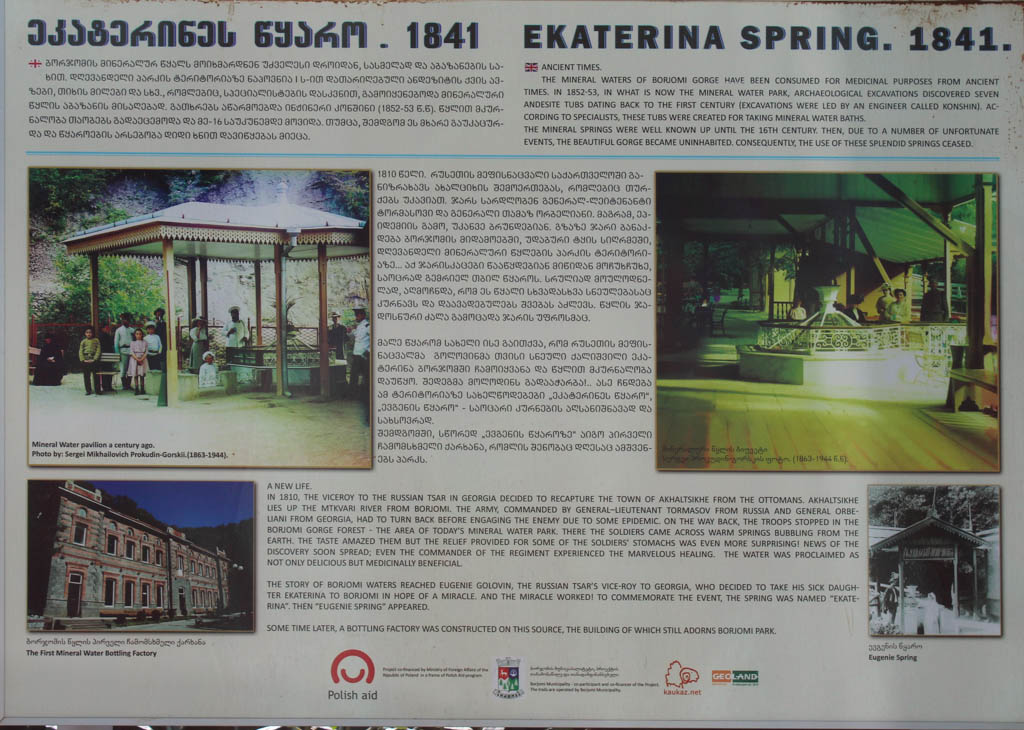 Billboard in Georgian and English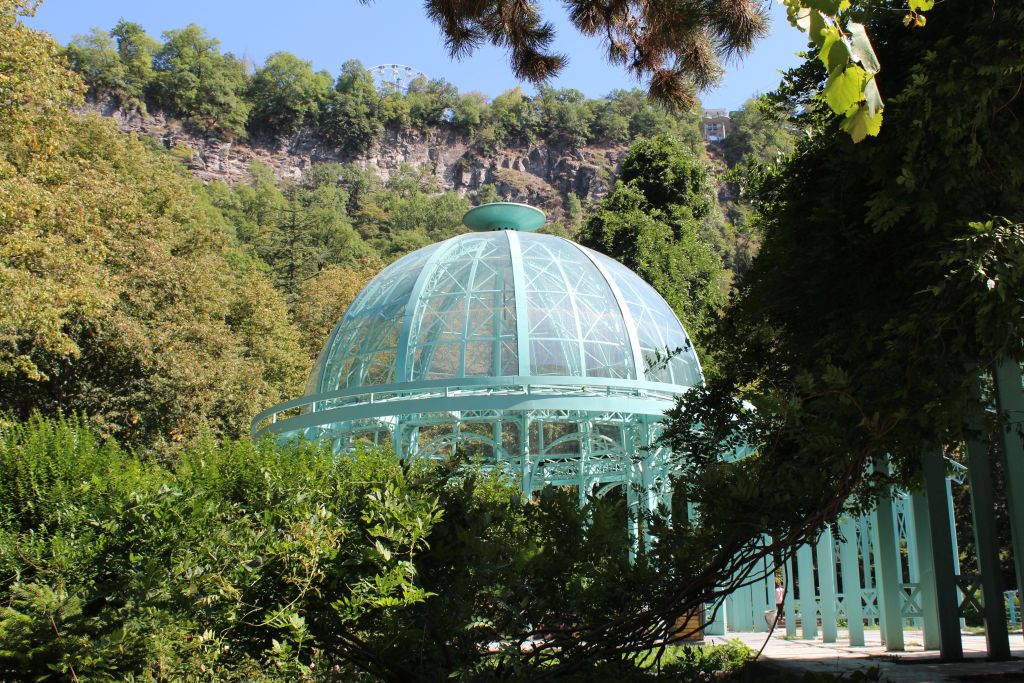 Borjomi Mineral Water park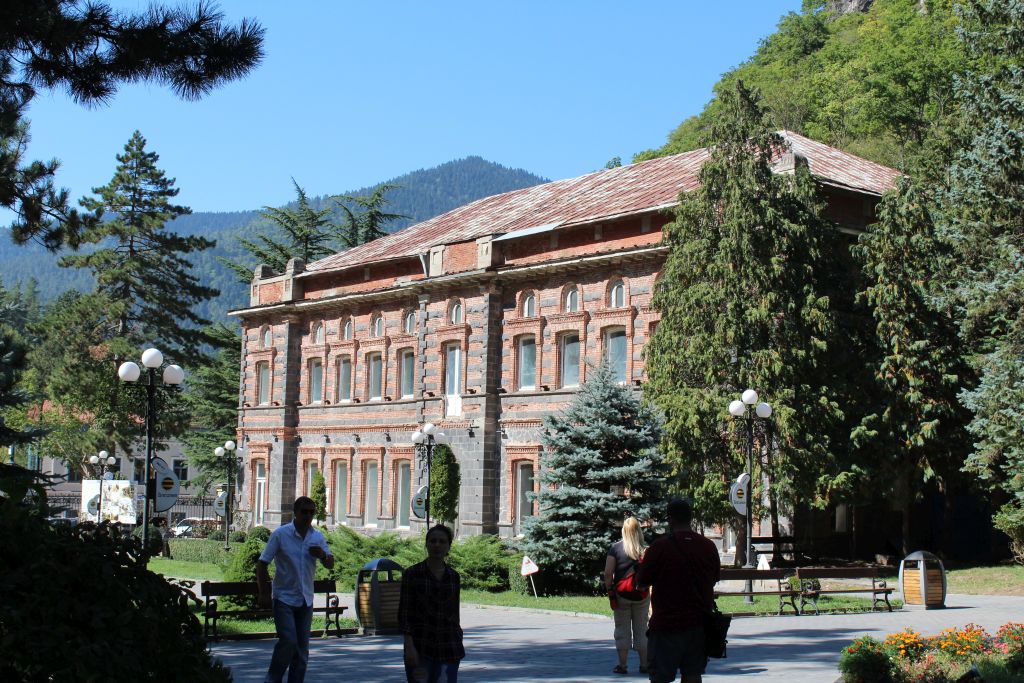 Borjomi Mineral Water park
There is a free Wi-Fi available in parks territory, brought to us by Beeline. Read more how I once made a bank transfer here using my phone; Borjomi Short Trip - Roundup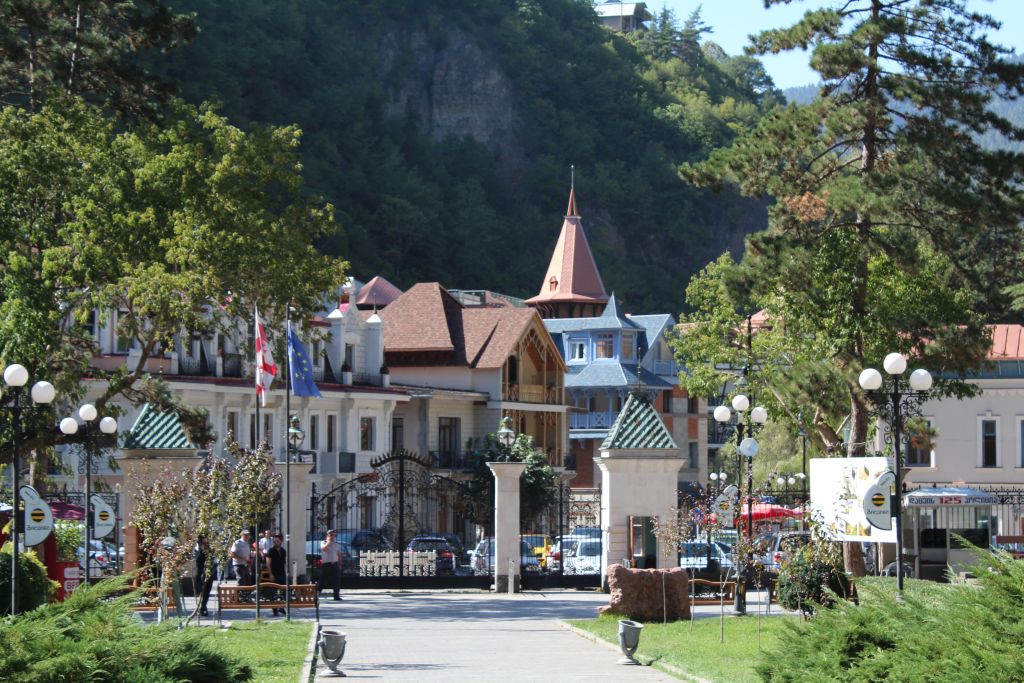 Borjomi mineral water park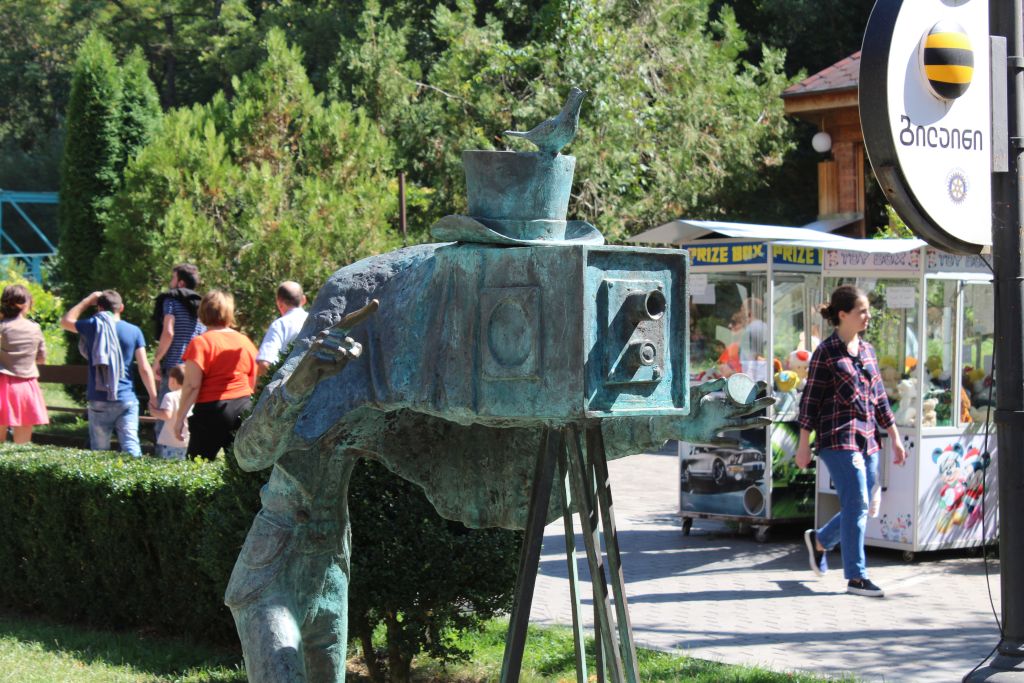 Borjomi mineral water park
A lovely installation to make a selfie with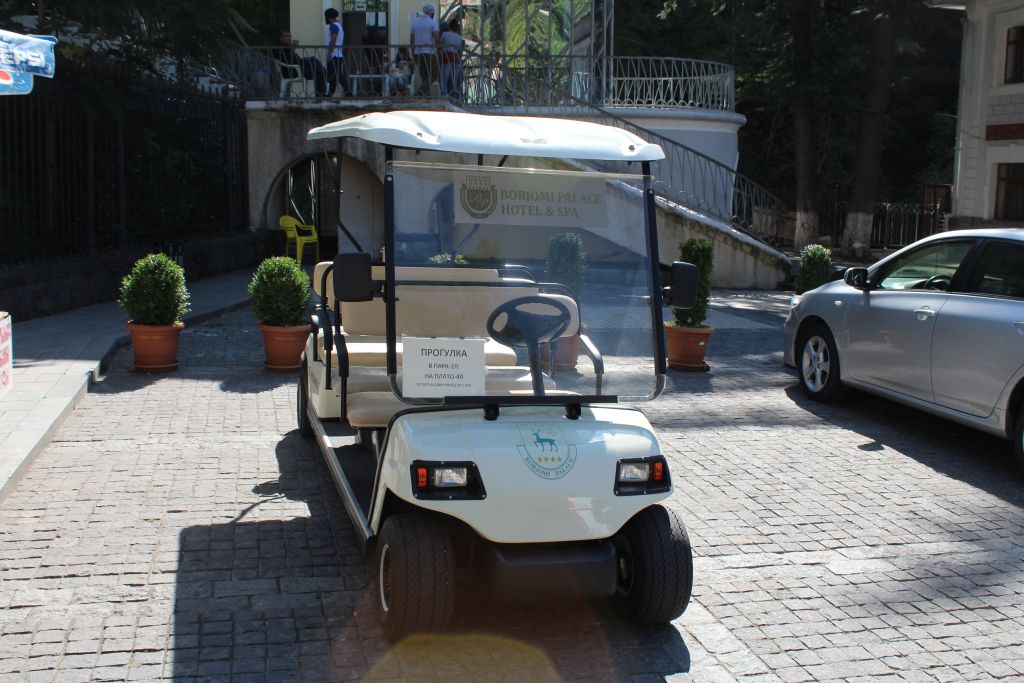 Golf cart for lazy ones 
According to written on that A4 paper - it's 2GEL for a drive in park, and 4 GEL for a plateau. Lovely.
About Borjomi Mineral Water Park
Borjomi's mineral water park occupies a narrow, wooded valley and is a lovely place to walk. This was where the original mineral spring was discovered, and named Yekaterinsky Spring after the governor's daughter, who was cured here. The park itself dates from 1850. To reach it, cross the little Borjomula River just east of Borjomi Park station, turn right along 9 Aprili and go 600m. Warm mineral water flows from taps in a pavilion straight in front of the entrance (you can fill bottles with it). Most of the park's facilities – cafes, funfair attractions, a cinema and a cable car (1 GEL each way) which will carry you up to a hilltop Ferris wheel – only operate from about late June to early September. If you walk about 3km upstream through the park, you'll find a small, natural, spring-fed swimming pool with a constant temperature of about 27°C.
A second public mineral-water spring (this one cold) emerges inside a metal cage over the Borjomula River just outside the park: cross the footbridge opposite 9 Aprili 46, then go left for about 40m. The Borjomi bottling plants draw their water from other mineral springs – there are about 40 in the area.