Originally it was planned as a two day trip to Ninotsminda in the region of Samtskhe-Javakheti.  For the first day, it was planned to make stops at Tsalka reservoir, Paravani lake with an overnight in Ninotsminda.  For the second day, there were plans to visit nearby Russian Doukhobor villages of Gorelovka, Orlovka, and probably some others.
Unfortunately, once we reached Tsalka, the road literally ended, we spent about an hour of offroad driving through the villages of Sameba, Tikilisa, Sakdrioni, Aiazmi until to the turn to Nardevani village, just to discover that road has been closed by the patrol. It turns out, that during the winter time, the road is kind of always closed, and you could learn that if you would drive here from the Marnueli side, which we didn't.
There are four roads heading to Tsalka from Tbilisi side:
Tbilisi - Tskneti - Tsalka
Tbilisi - Kojori - Tsalka
Tbilisi - Koda - Tsalka
and Marnueli - Tsalka
We took the third one, or we turned right at Koda. If we were followed the Marnueli route for just some extra kilometers, we would probably learn that the Tsalka - Ninotsminda road is closed (at least that's what in the evening told me the polite guy from the hotel in Ninotsminda).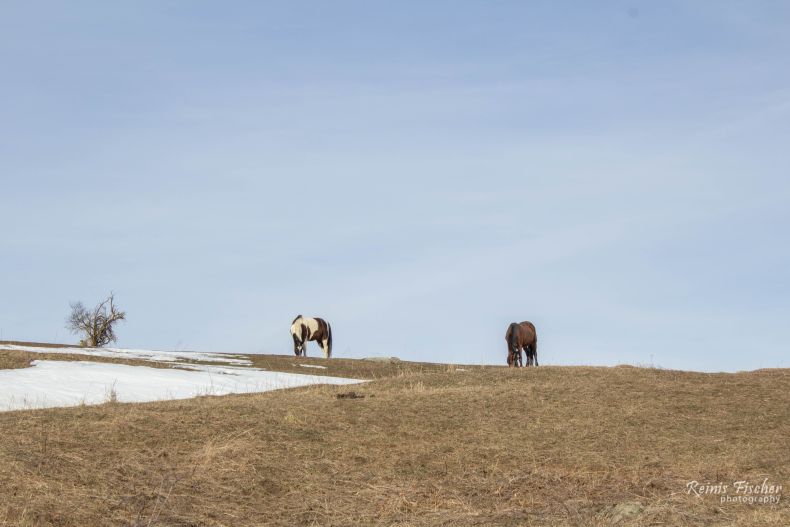 Horses on pasture 
Anyhow, it was fun and really beautiful, if there wouldn't be the offroad driving through the villages after Tsalka (which kind of already looked like Doukhobor villages to me) I wouldn't complain at all.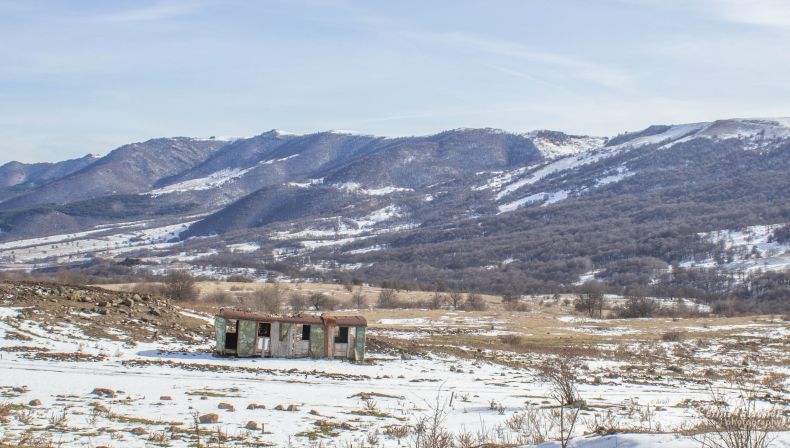 Road to Tsalka
During this trip, we discovered interesting former German colonist settlement in Georgia Asureti / Elisabethtal, drive-by Algeti reservoir and Birtvisi canyon, for me, it was interesting to learn about Mount Arejvani, and of course, reaching Tsalka and Tsalka reservoir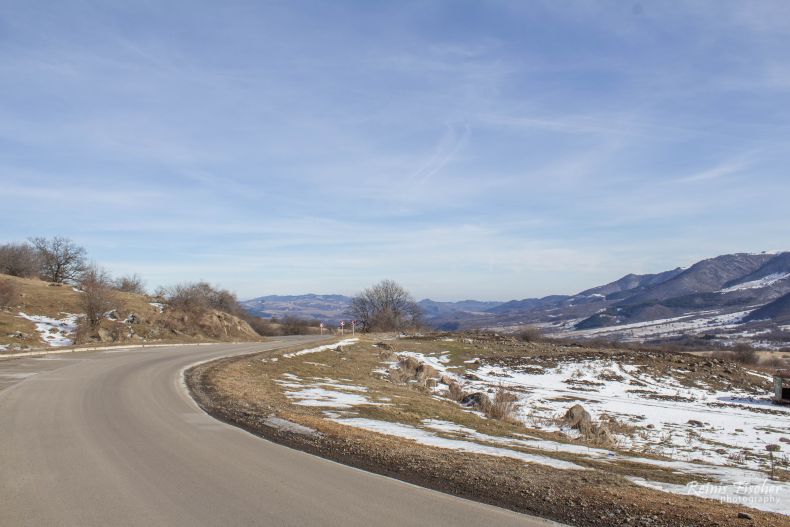 Road to Tsalka
About 5 years ago seems we took the same road, during our 2-day rafting in Georgia, see: Rafting in Georgia - Khertvisi - Aspindza - Borjomi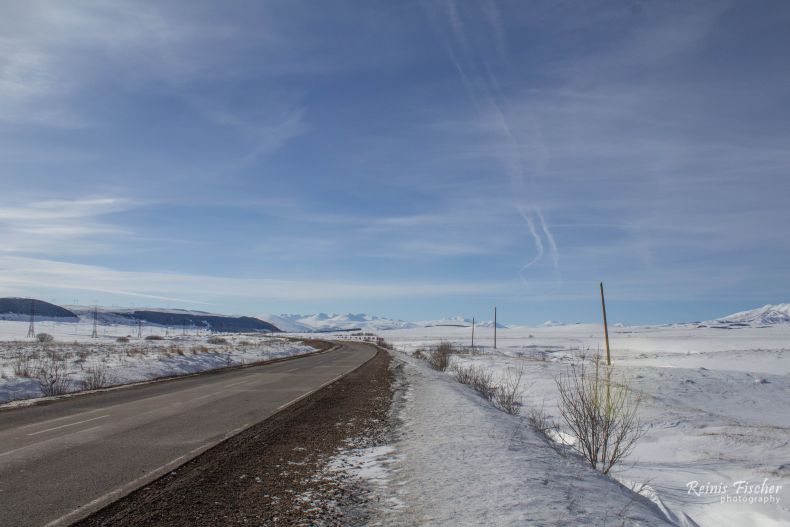 Road to Tsalka
We did this trip with our brand new VW Touareg on January 19, 2019. I would like to say a huge thanks to the Hotel Sonya in Ninotsminda folks, for understanding and free booking cancelation.