Tsalka is a town and municipality center in southern Georgia's Kvemo Kartli region located some 100 km from Tbilisi. Next to Tsalka is located the largest water reservoir in Georgia - Tsalka reservoir. 
Town of Tsalka is known by many abandoned houses next to the lake, and in fact, while traveled here for the first time back in 2011, I had an idea it would be cool to buy a house here. My dream of owning a house in Tsalka died in January 2019. Why so? Scroll down for photos. lol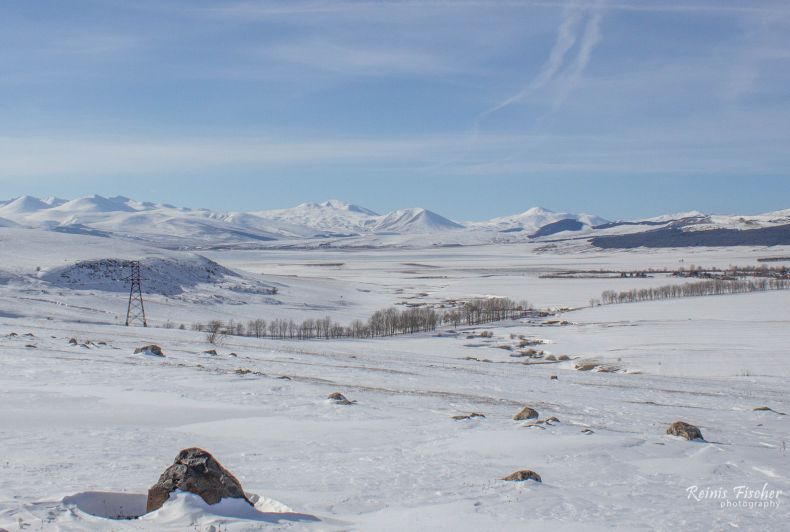 Tsalka reservoir in winter
Tsalka reservoir is the largest artificial reservoir in Georgia, built in 1946, see Tsalka Lake / Water reservoir
From what I've heard from the locals, during the Soviet era, the so-called Caucasus Greeks or Tsalkan greeks lived here, with the collapse of USSR, most of them left.
The district had a population of 2,326. According to the 2014 census, 47% of its population is Georgian, 38% Armenian, 7% Caucasus Greeks, and 7% Azerbaijanis. Up until the 1990s, Russian served as the language of interethnic communication and was the language of education in most of the schools in the Tsalka district.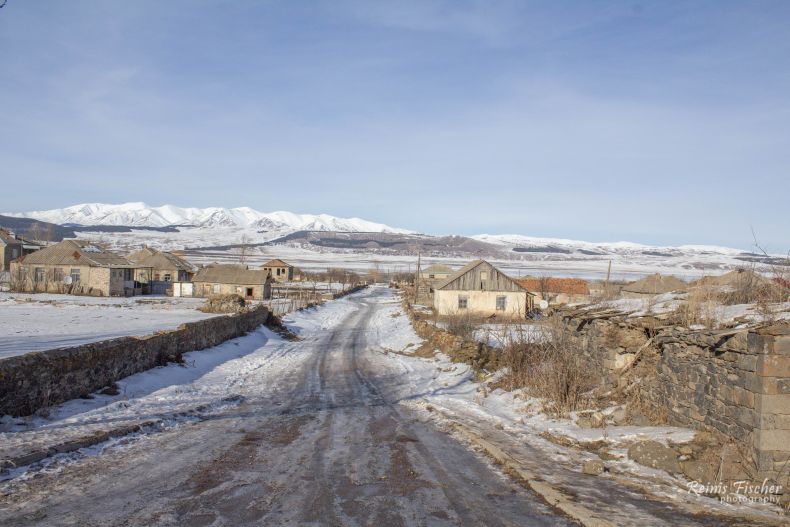 Street in Tsalka
Abandoned houses in Tsalka with mount Arejvani in the background
Some of the Tsalkan Greeks were Turkophone, and are known as Urums. In the past, they used to be the majority in the town of Tsalka but now their numbers have considerably decreased due to their return to their homeland of Greece and due to emigration. Several thousand ethnic Georgians who had suffered from landslides in Svaneti and Adjara were settled in Tsalka in 1997-2006.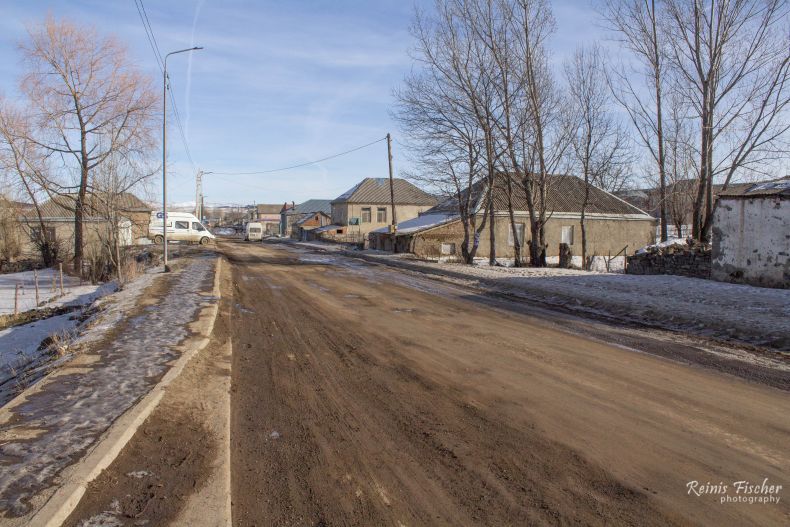 Tsalka in winter
The settlement of these newcomers sometimes led to ethnic tensions with Tsalka's original Greek and Armenian population. According to the 2014 Georgian census, there were only 2,113 Greeks in all of Kvemo Kartli, indicating a further massive drop in numbers of Tsalkan Greeks.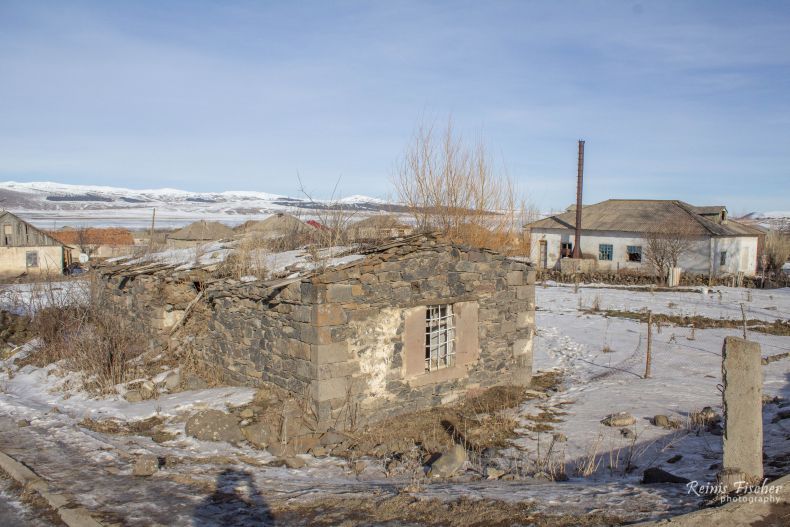 Abandoned houses in Tsalka
There are important historical monuments in Tsalka. Kldekari Fortress (ninth century) and the church of St.George in Dashbashi (tenth-eleventh centuries). Dashbashi canyon is also an interesting tourist attraction.