Welcome to another Tbilisi Restaurant review - today I will speak of a restaurant located in Tbilisi Suburbs in Tskenti.
The problem is that I don't know name of this restaurant, today I asked a locals and they told it's called a 'Biz... of something', in Russian they used a word 'Деловой'... well sorry I cannot give you a more details of this restaurants name. But I must admit I like 'Деловой...' very much.
We arrived here after a bowling match at Kopala bowling centre.
Before I will dig into food photography - let me mention one more thing, here they speak Georgian only, so either have a interpreter with yourself, or learn some basic Georgian.
We managed to order mcvadi, kava, kitris i pomidori, imeruli khachapuri, ghvino, lemonadi, tkemali, sacabeli and some other goods. for counting thing all you need to know - erti, ori, sami... and finally asking for a check - angarashi ashelaba!
As usual for taking photographs I'm using my Samsung phone and usingInstagram(link is external) (then taking them from Instagram and adding to posts - you can read a blog post on how I turned my Instagram account into a photo blog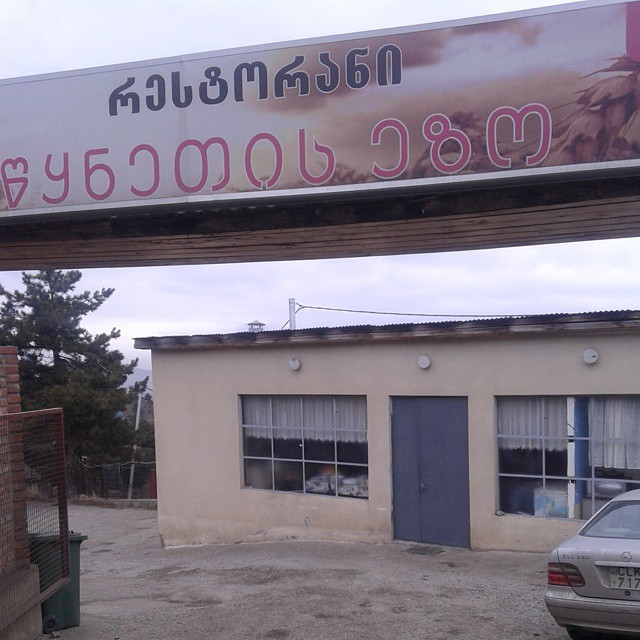 Restaurant sign in Georgian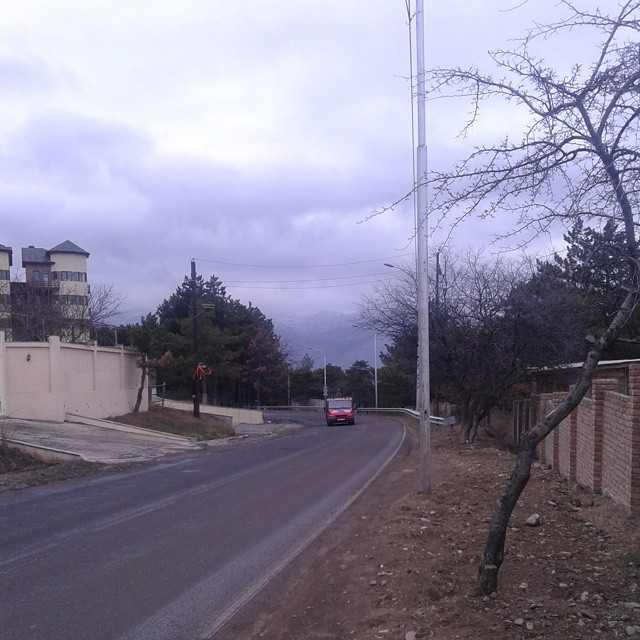 Restaurant located near Tskenti road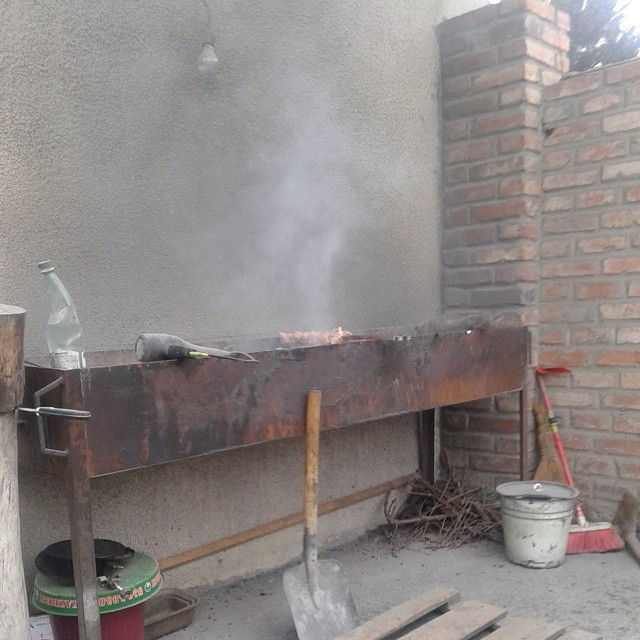 Grilled barbecue
Gazebos at this Tskneti restaurant
Heh, I learned a word 'gazebo' from a South African guy when he showed me his fish farms here in Georgia. And now I have a chance to use it :)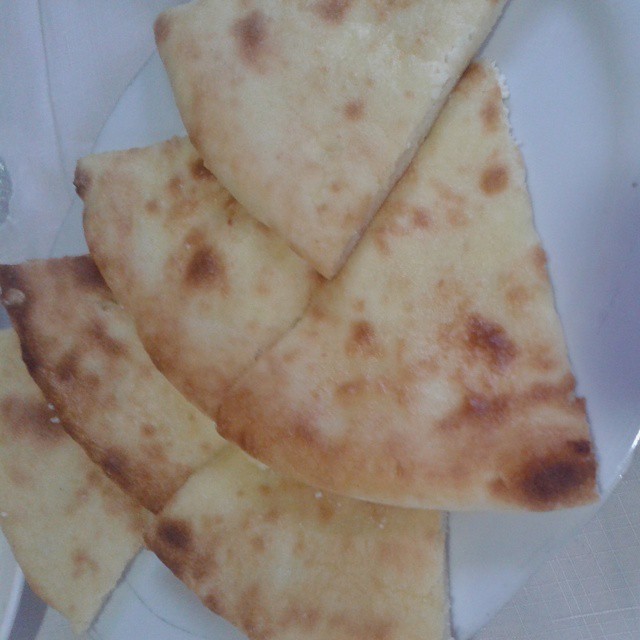 Imeretian Khachapuri at this Tskneti restaurant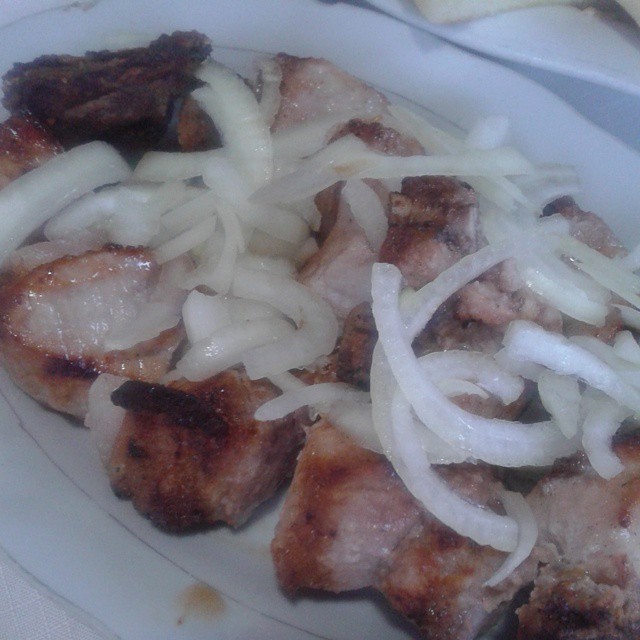 Pork Barbecue at this Tskenti restaurant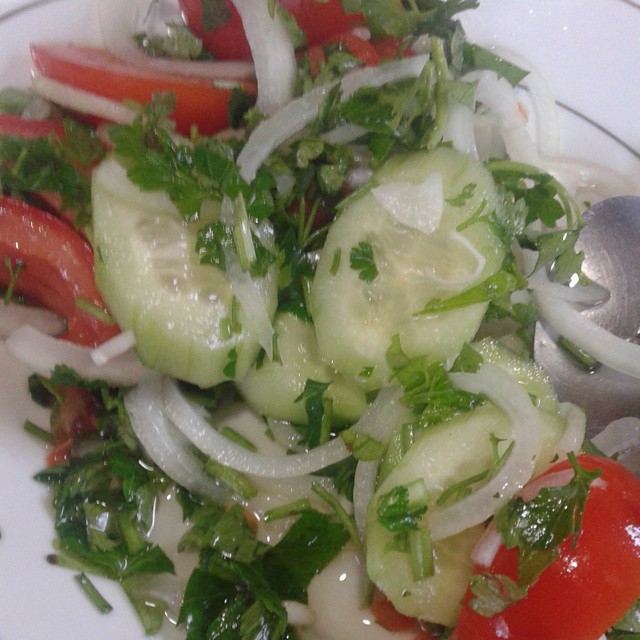 Tomato and cucumber salads
Though they don't speak here any other language than Georgian, damn, this is one of the most delicious and yummiest places near Tbilisi.