It has been a while since I posted the latest updates from our Vilgāle apartment renovation, the active construction works have been paused since March, except some minor plastering was done by mid-June.
In the Summer months in Latvia, it is hard to find contractors. I was left with no other option than to wait for the fall/ winter season. 
Without further ado, works have resumed with lightning speed and there is a hope we will finish this apt by the end of this year (2021), at least the major construction works.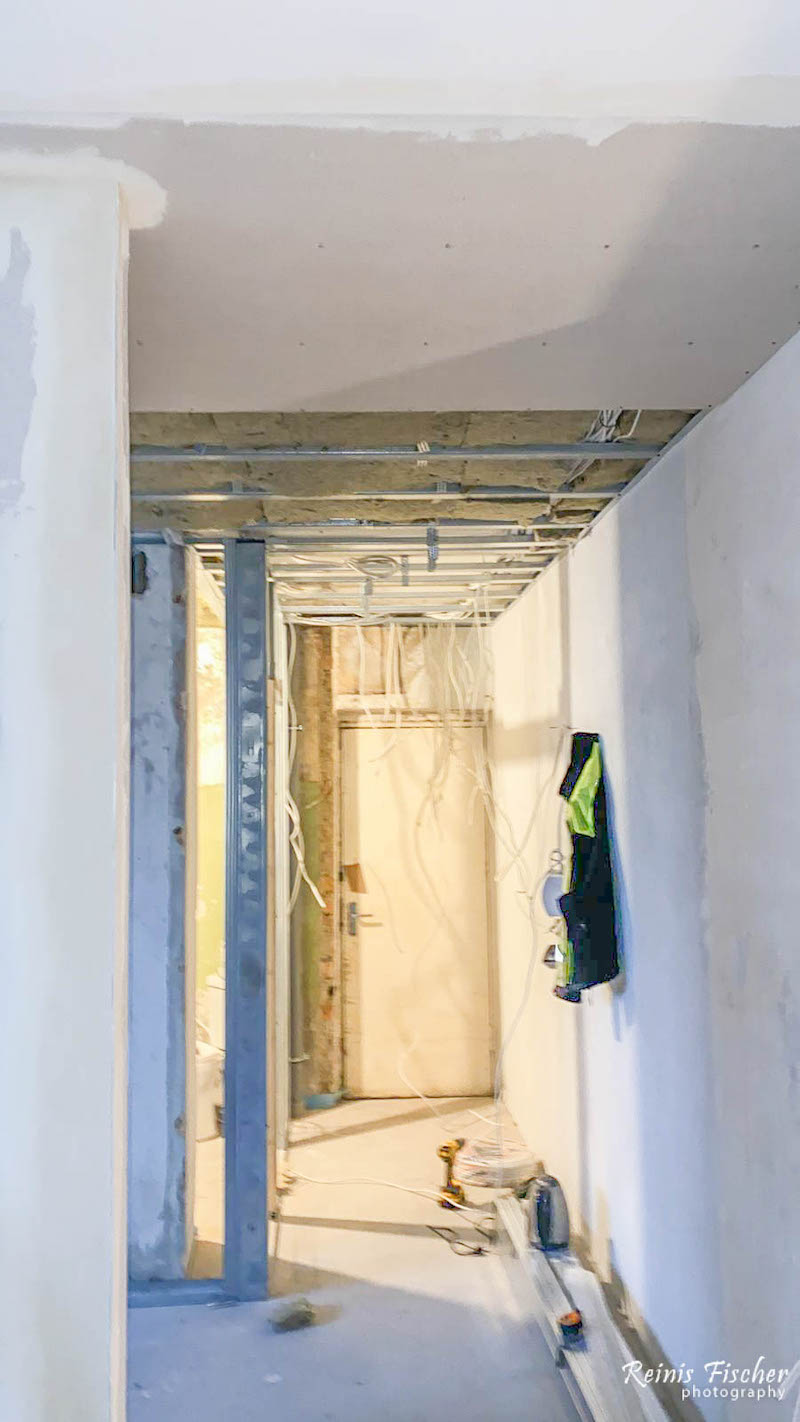 Rock wool, wiring. In the hallway there is going to be installed a wood pellet central heating stove.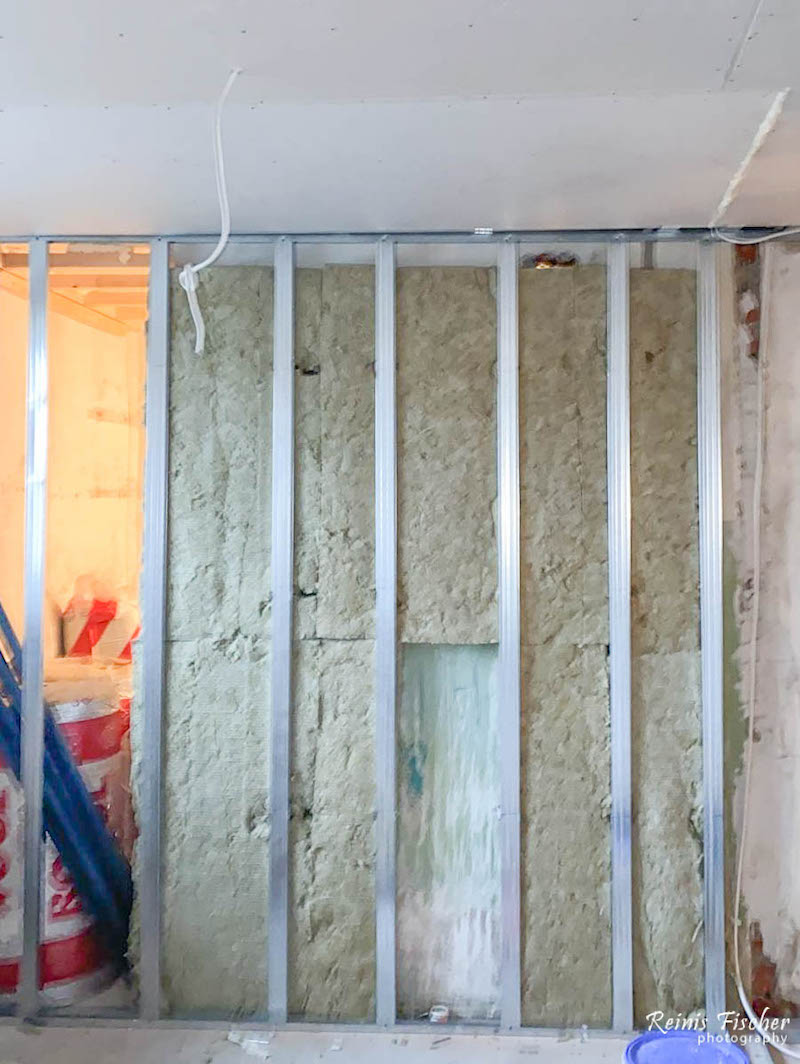 We already started to look on Ikea store for some cabinets to install here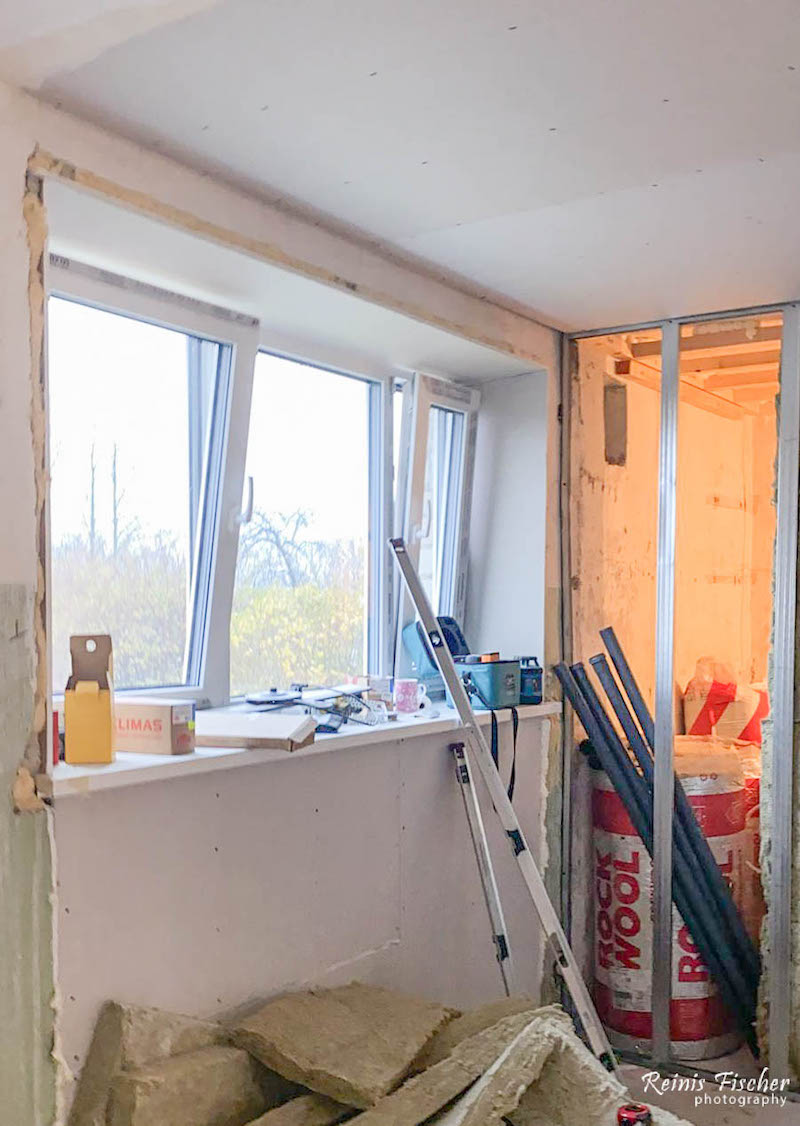 The more I look, the more I like this place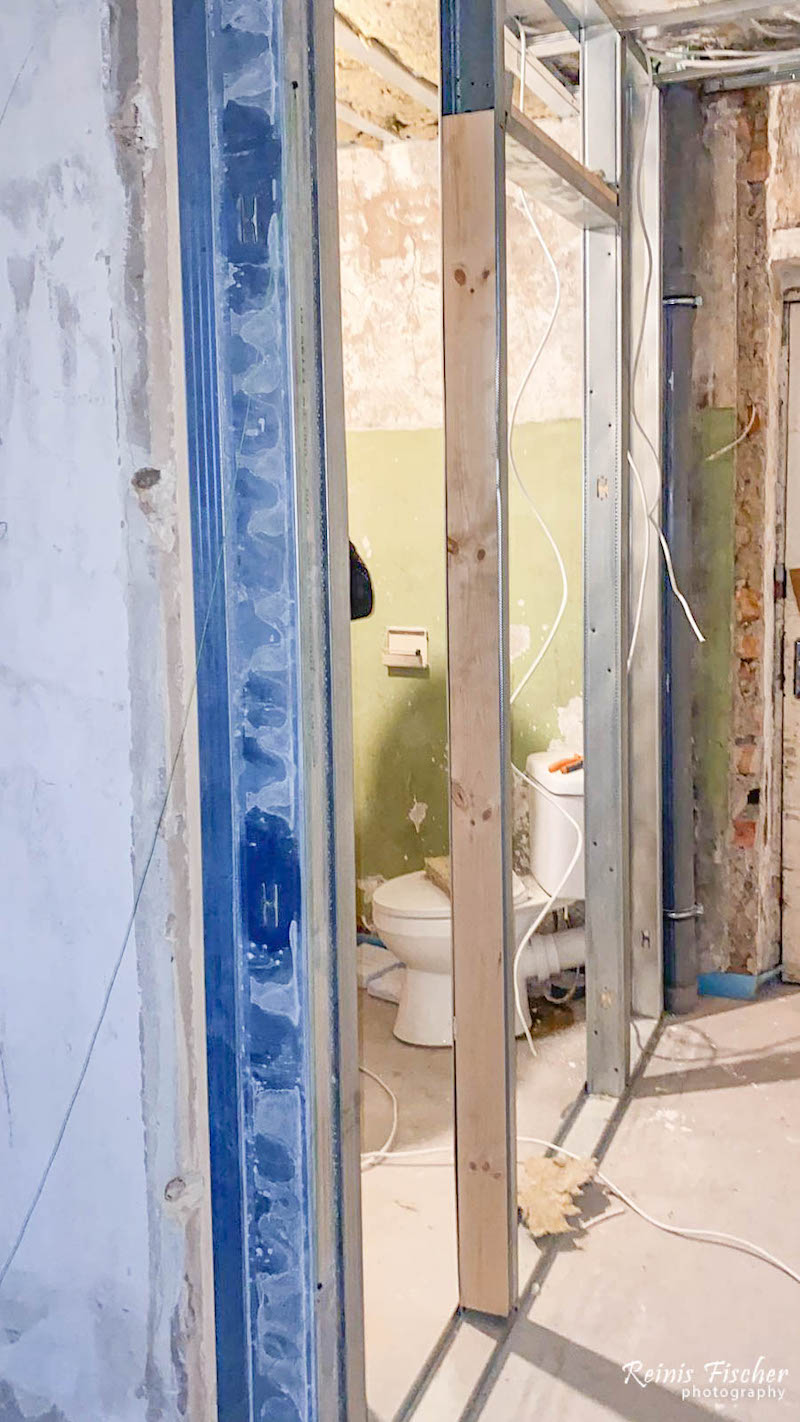 Looks very decent already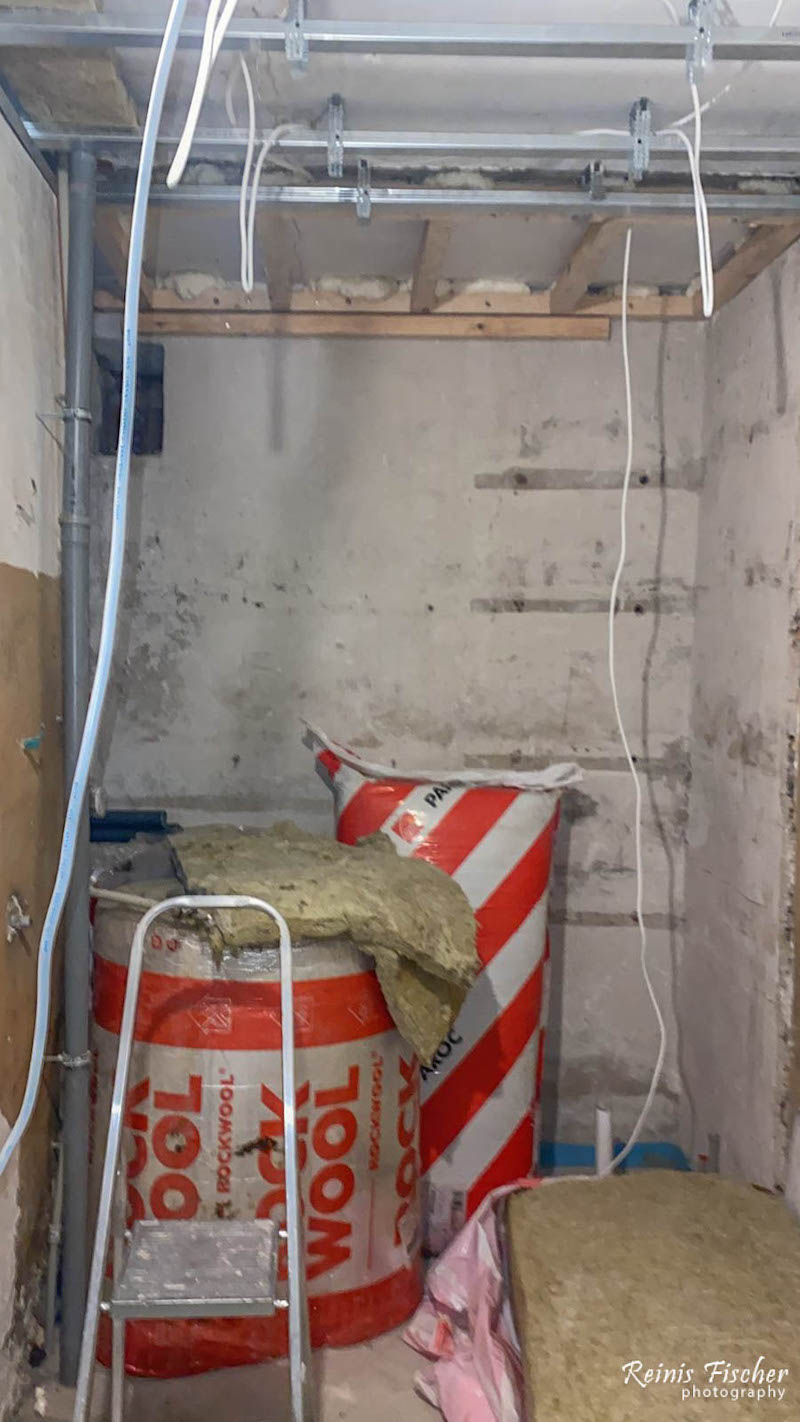 I hope to build here a little sauna with electric stove
Cost so far:
Water plumbing: EUR 60
Sadales Tīkls: EUR 60
Electrician: EUR 155
Architect: EUR 800
Removing walls and floor: EUR 775
Chalk removing, / wiring: EUR 500
Wall plastering/frame for drywall ceiling (bedroom): EUR 875
New windows: EUR 1,252 
Window replacement: EUR 200
Estrich floor with an underfloor heating system and all plumbing: EUR 1,916
Rock wool for the ceiling, drywall constructions, drywall, and some wiring: EUR 866
Plasetring bedroom and living room: EUR 1,200
Chimneysweep: EUR 30
More drywall, rock wool, electric cables, plumbing and other: EUR 1094
TOTAL: EUR 9,783