Barberyn Lighthouse (also known as Beruwala Lighthouse) is a lighthouse located on Barberyn Island some 800 meters offshore from the town of Beruwala on the southwest coast of Sri Lanka.
I noticed Barveryn Lighthouse from our hotel (Cinnamon Bey Berawula) and one day when at the beach, a local tour seller offered me a trip to the island and lighthouse. Our agreed price was USD 30 (two adults and one kid).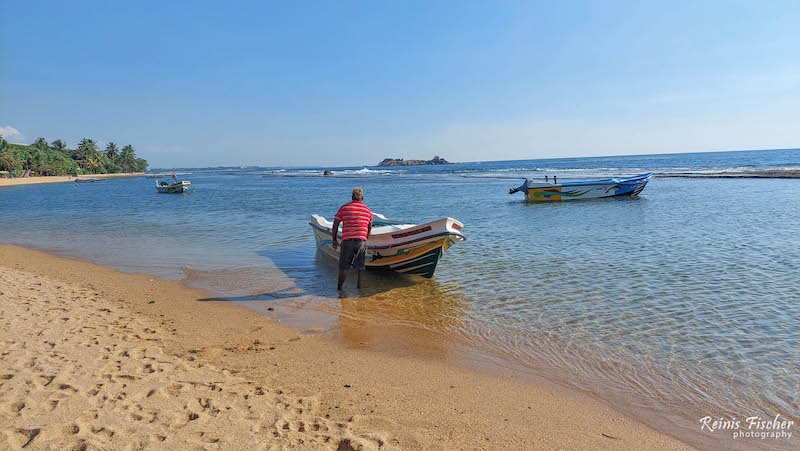 From our hotel the boat ride was about 5-10 minutes. Life jackets were provided.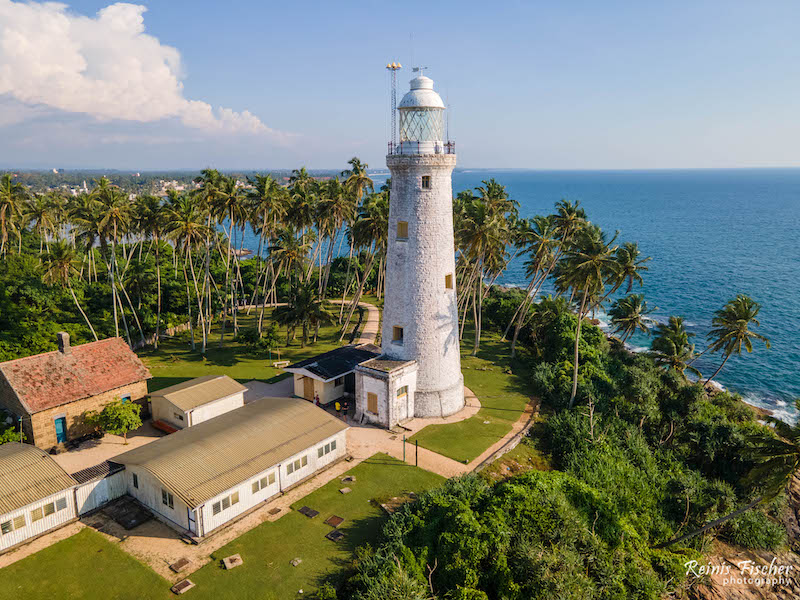 The lighthouse was completed in November 1889, and operated by the Imperial Lighthouse Service. In 1969 it was upgraded with the replacement of the old dioptric apparatus (produced by Chance Brothers) and with a pedestal rotating beacon (Pharos Marine PRB-21 sealed beam optic and drive pedestal). It was further modernised in 2000, with the introduction of a Differential Global Positioning System (DGPS) and is computer linked to the other major lighthouses around the country. The Barberyn Lighthouse is one of the four international lighthouses in Sri Lanka.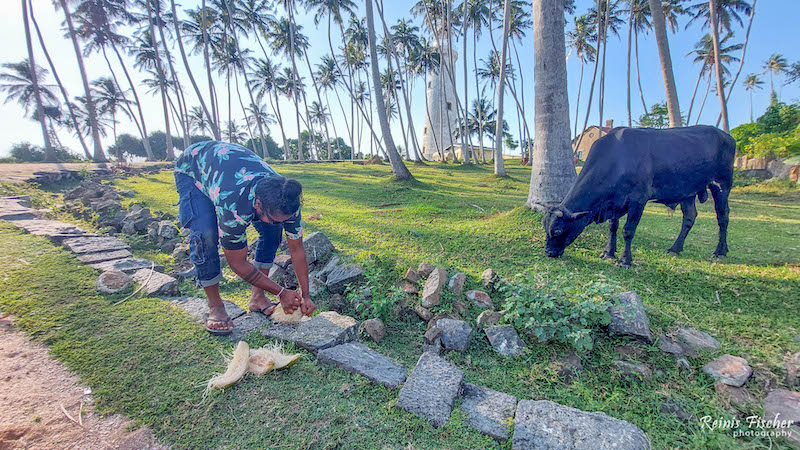 Our guide got one coconut and demonstrated us how to crack it. Awesome. 
Besides the lighthouse there is nothing much to do (some can climb actually top to the lighthouse). The price USD 30 seems bit overprices for a boat trip here, but not complaining either.