Surrounded by coconut trees and vast green lawns, Cinnamon Bey features bright and spacious rooms with a private balcony. It provides an outdoor pool and 6 on-site food and beverage options.
We booked this 5-star hotel at the start of January 2022, and for a 3-night stay here we paid about $540. By accident, we booked a superior room, but I was able to get a free upgrade to a deluxe room, which was amazing and included access to deluxe pool.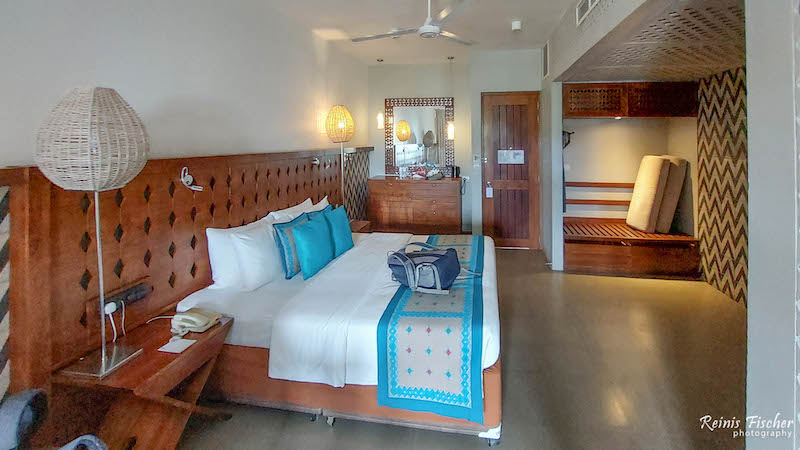 The sea-facing rooms are air-conditioned and include a minibar, a safe and satellite TV. The private bathrooms have a shower and a hairdryer.
It was a pleasure swimming here, just a few meters away from the Indian Ocean.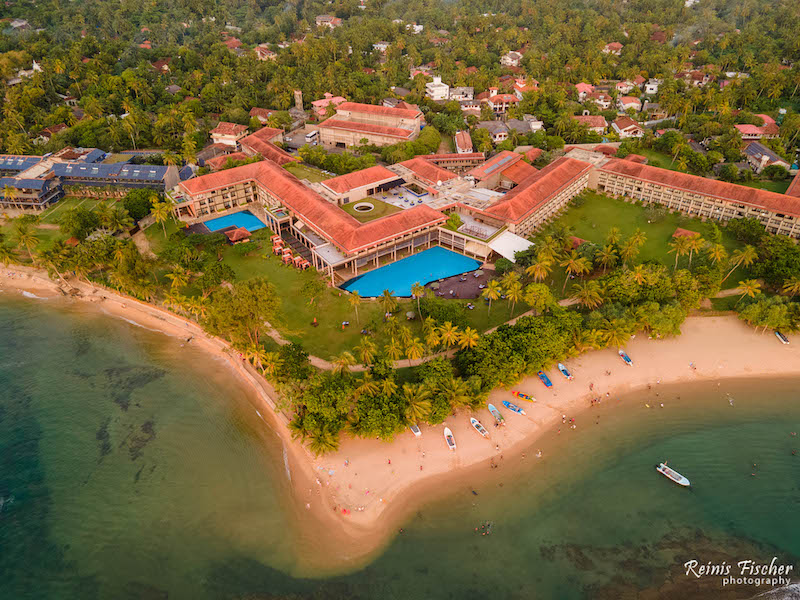 In the beach next to the hotel, there are local tour sellers. We booked a boat trip to the Barbaryn lighthouse from here. 
Bandaranaike International Airport is approximately 34 miles from Cinnamon Bey.
Decent hotel, bit expensive, despite it feature 5-stars, I would give it 4 with a minuss, and the biggest drawback being staff, if we wouldn't get that free upgrade I would be pretty unhappy, but after having great room with a private pool I was left pretty happy.